What is Diamond Painting?
It is the art of gluing cut resin rhinestones to a sticky textile canvas, following a printed color grid based on a design. The goal is to make a gorgeous "painting" that, true to its namesake, shimmers just like actual diamonds.
As society gets better at connecting us, it also makes us busier and increases our stress cortisol levels. We owe it to our poor, stressed out brains to tune it all out sometimes - even if just for a few moments each day. Heartful Diamonds offers a unique way for people of all ages to really relax and just create incredible art pieces in your own time. It's so easy to pick up and there's no need to spend days or weeks learning any hard skills - promise.
But maybe this isn't the first time you've heard about Diamond Paintings. So why should you choose to buy from us? Read on!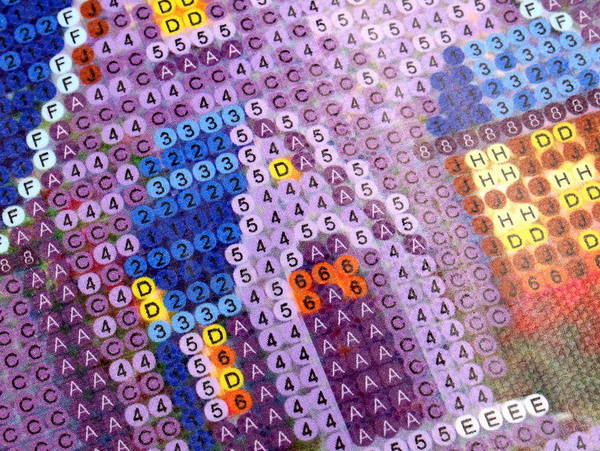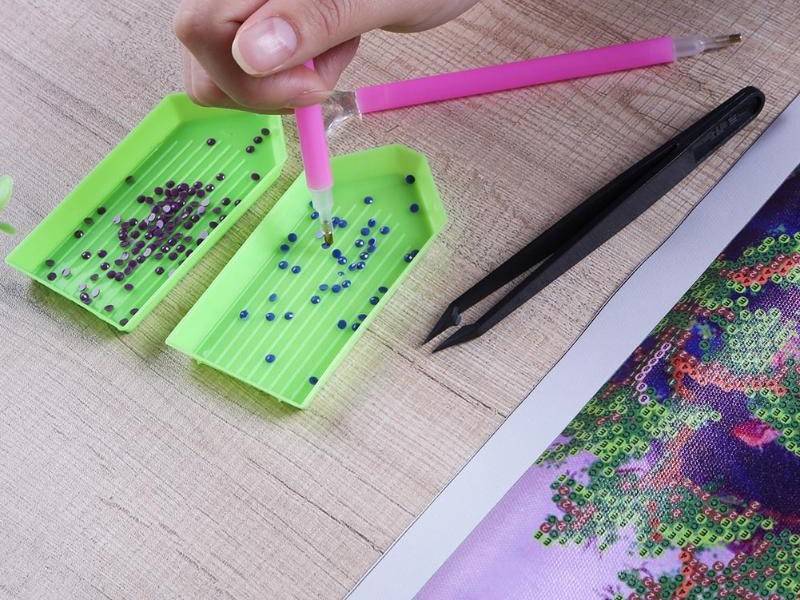 We are innovators
When you visit Heartful Diamonds, you step into a whole new world of Diamond Paintings that consistently aims to surprise and delight all customers. We have been helping suppliers find customers for this wondrous hobby for over 4 years and are proud to say we have a deep understanding of all the things diamond painting fans want. As you browse through our comprehensive selection, here's what you'll find:
A large range of truly eye-catching and classic full drill designs with the option to pick either Square or Round for most kits.
Gorgeous hand-designed canvases that include uniquely shaped "Special Diamonds".
Partial Drill Kits that focus only on the best parts of the picture.
Custom Kits where you can submit your very own photo or favorite image!
Premium Kits with higher quality soft velvet canvas material and stunning gift boxes (pictured below).
Jaw-dropping multi-panel designs that are guaranteed to leave a lasting impression on visitors to your home.
Free US Domestic Shipping on Custom Kits and select Best-selling full drill kits from our secondary warehouse in California.
Plus so much more -- discover something new each time you visit!
To easily access any of the above options from one location, please visit our home page here. Our only aim is to be the standout choice for your "Diamond Paintings Cravings!".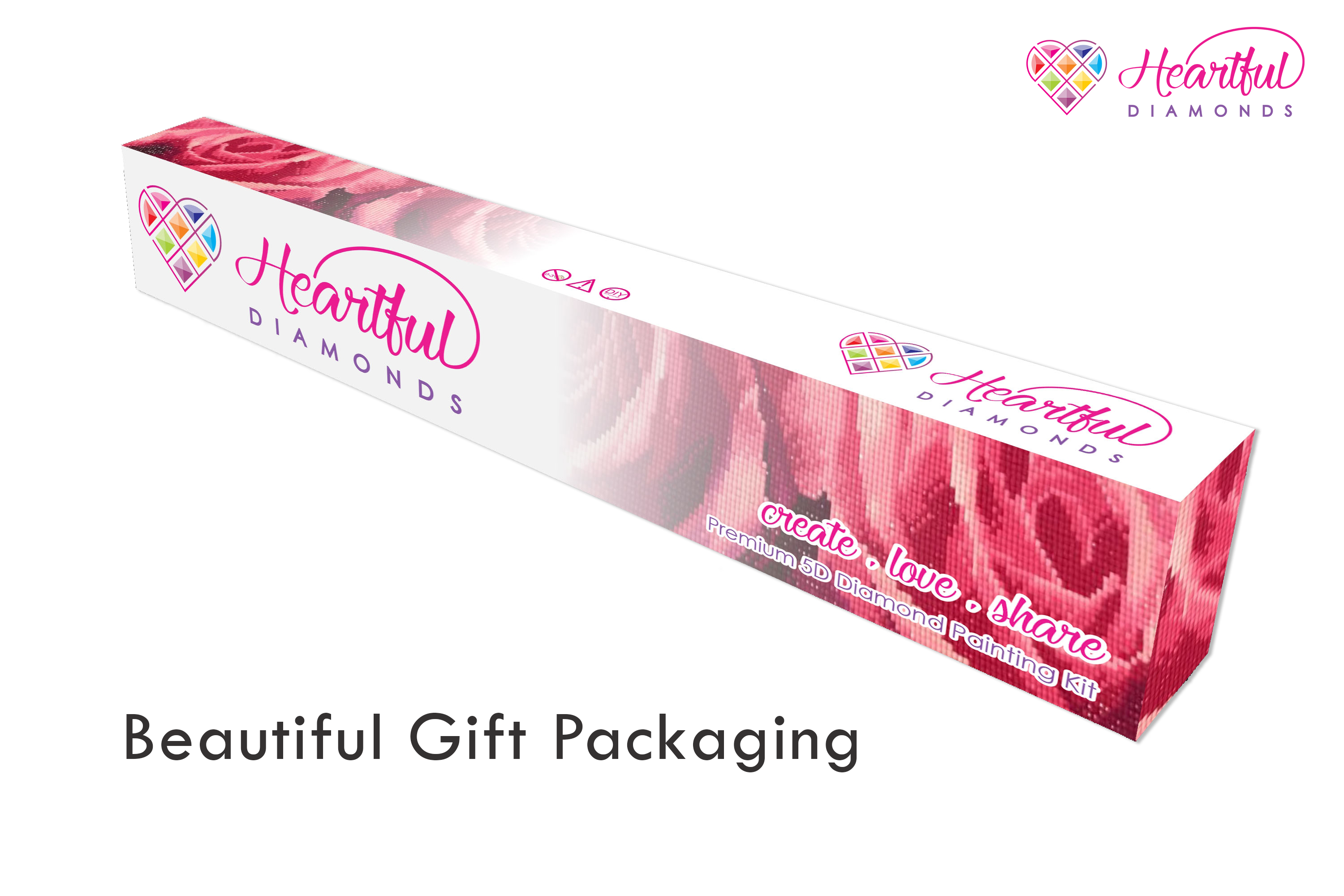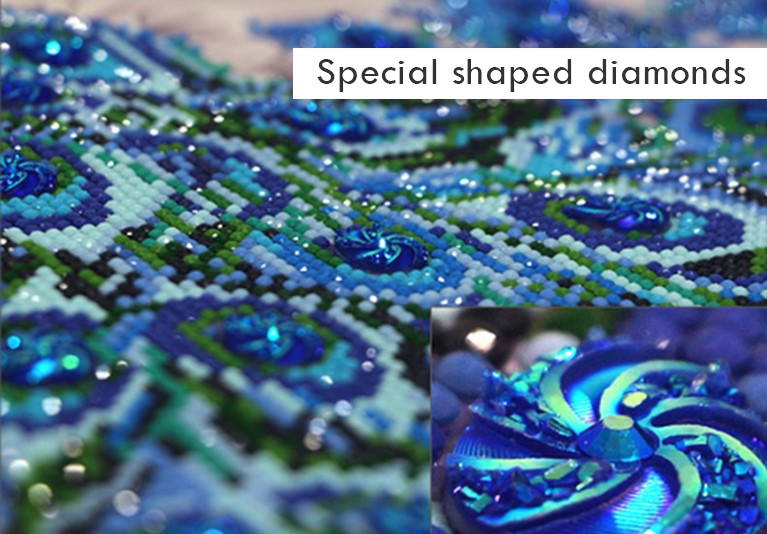 The customer experience is everything
As the hobby becomes increasingly more popular, we began to realize that certain standards have not progressed much. Many suppliers are still taking shortcuts for the sake of price competition, resulting in some poor experiences with crushed boxes, creased and folded canvases, frequently missing diamonds and even blurry or ineligible symbols. For this craft to hit new heights, we believe that something needed to change.
Here are some reasons why you should consider us:
Canvases quality checked by in-house experts - We frequently inspect: canvas material, diamonds quality, clearness of symbols, stickiness of glue and durability of tools.
Exclusive "Bullet proof" packaging - Nothing's worse than receiving a deformed painting. All canvases are wrapped around a foam tube to protect against nasty creases. The box is then further protected by layers of bubble wrap.
Faster shipping times - Once shipped, our average delivery time is just 2.5 weeks to most countries compared to the 4+ weeks of other stores. Need it even faster? We also ship domestically from the USA!
Diamonds double-check - We have dedicated staff personally check off each of the diamonds required to be in the packing list by hand - greatly reducing the odds of missing diamonds.
More choices - Whether your preference is Full or Partial, Square or Round, Special, Standard, Jewel-Encrusted, Custom... we've got it all! Plus one of the largest selections of supplies and accessories around!
We now sell to hundreds of customers worldwide every day. We hope you can join us on this journey to make this more than just a niche hobby in small pockets of the world. Create, Love, Share with Heartful Diamonds today!
Want to know more? Follow us on our Facebook fan page for exclusive promotions, new releases and seasonal updates.
Our Facebook page: https://www.facebook.com/heartfuldiamonds/
Follow us on Instagram for news updates and pictures of finished projects submitted by customers!
Our Instagram: https://www.instagram.com/heartfuldiamonds/