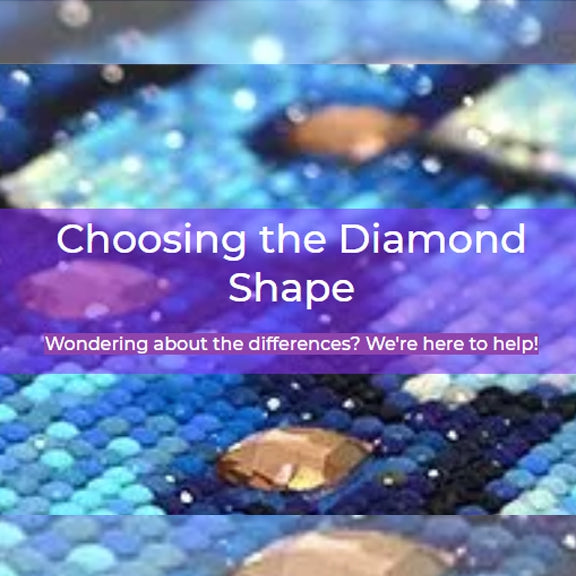 Choosing the Diamond Shape





Wondering about the differences? We're here to help!
Last updated: September 7th, 2018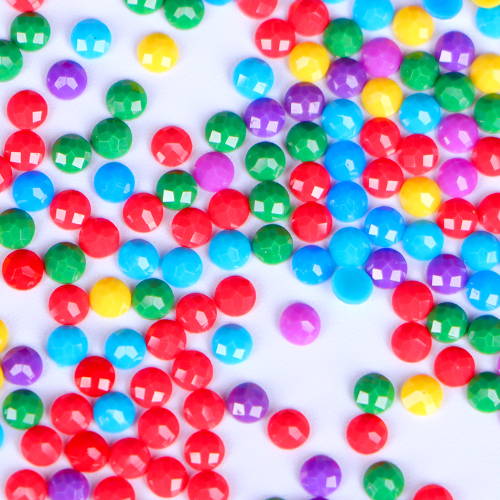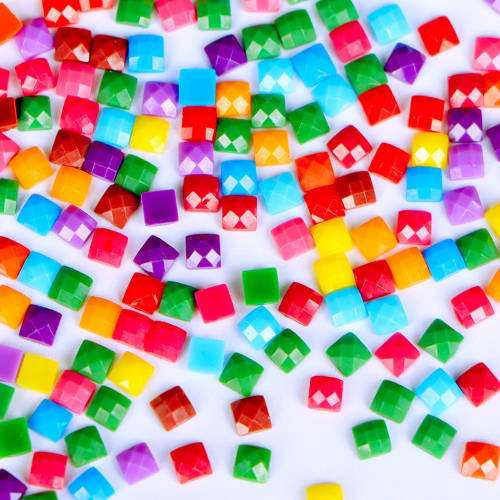 Do I choose Round or Square shaped diamonds/drills?
If you have just began to embark in this new hobby of Diamond Painting, you might be wondering what shape of diamonds to use on your very first work of art. Well, there is really no wrong way!
To help you make your decision, we've prepared this short guide. Let's take a quick look at their difference.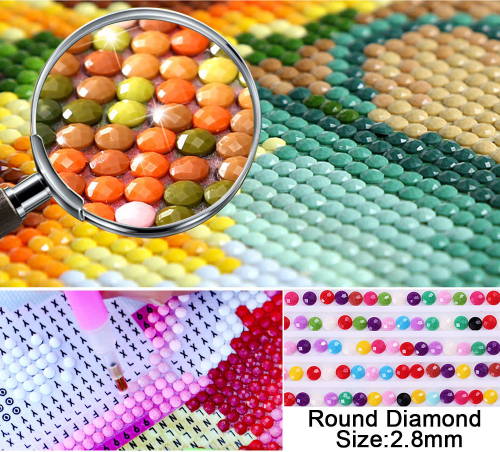 Round diamonds, especially on larger sizes, have a more sparkly appearance similar to glitter. They are generally preferred by beginners because they are easier to put on the canvas without needing to have straight lines - the exact placement of the pieces is a lot more forgiving without needing too much adjustment. This shape works better on larger sized artworks because it is generally faster to place.

Since they have no corners, round diamonds can create some visible gaps in the picture. These are most visible for smaller size canvases. However, from a distance the gaps are compensated by the color of the background and become unnoticeable.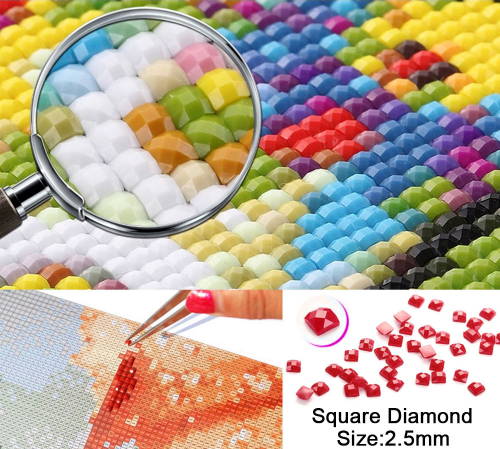 Square drills create sharp lines and clean picture since they fit together very nicely with no gaps. Though it requires a some skill to line up the square diamonds perfectly, the finished artwork can be incredibly rewarding. Experienced veterans with a steady hand may opt for this shape to bring a bit of challenge to their craft. Square diamonds may be preferred when creating smaller canvases due to the longer time taken and no gaps between the pieces, but is still a suitable choice up to medium-large size artworks.

Many fans of Square drills also find pleasure on how the pieces create a satisfying "snap" sound when they fit into place.
Have you ever felt strongly towards one type over the other, but your favorite design just didn't offer the shape you wanted? Unlike every other Diamond Painting store out there, at Heartful Diamonds we believe you the customer should have the power of choice.That's why over 95% of our Full Drill designs have BOTH the Round and Square options on offer - no matter what your preference, we'll be happy to deliver!
Whether you chose round or square, you will develop your personal preference overtime as you complete more projects and become a Diamond Painting Expert.
At Heartful Diamonds, we offer customers both Round and Square options for almost all our Standard Full Drill designs. The choice is in your hands!
---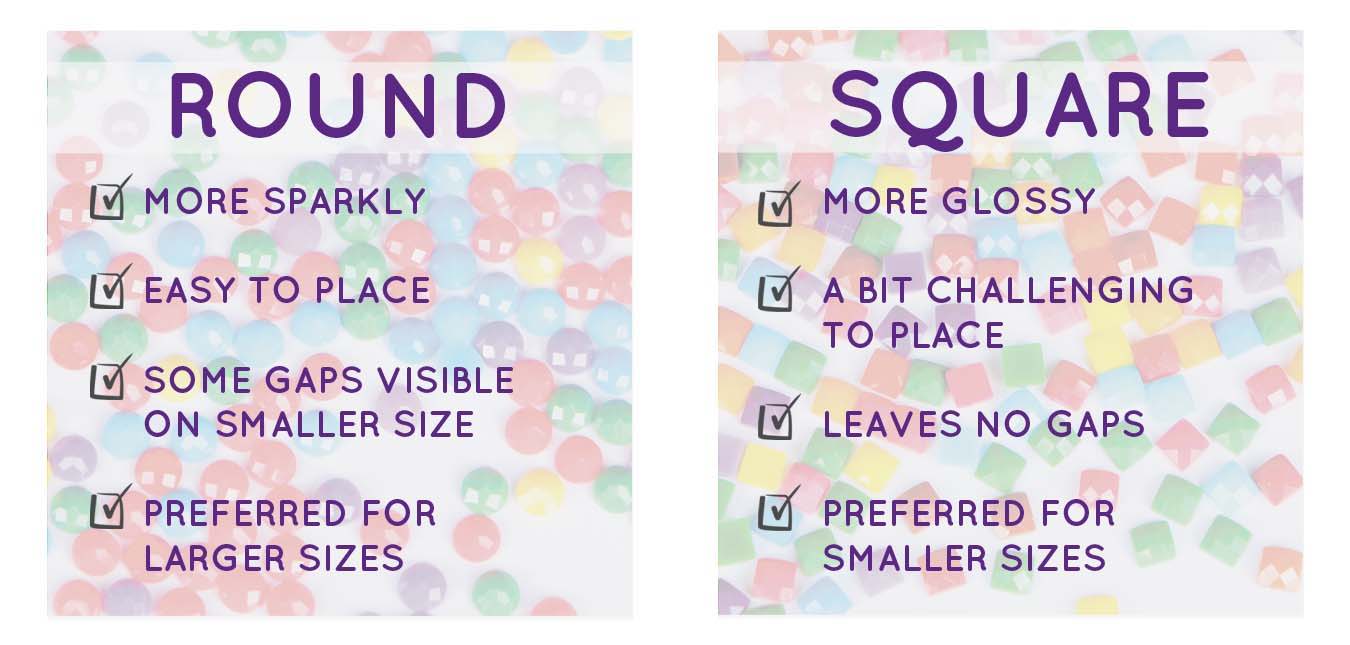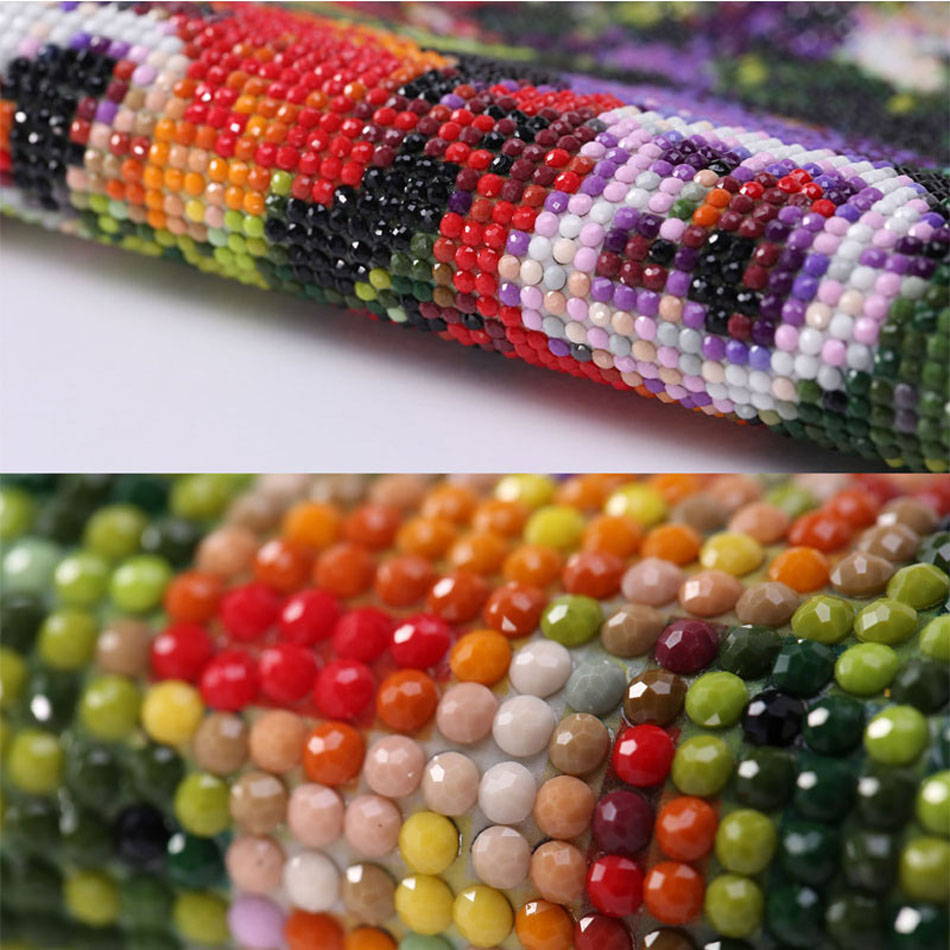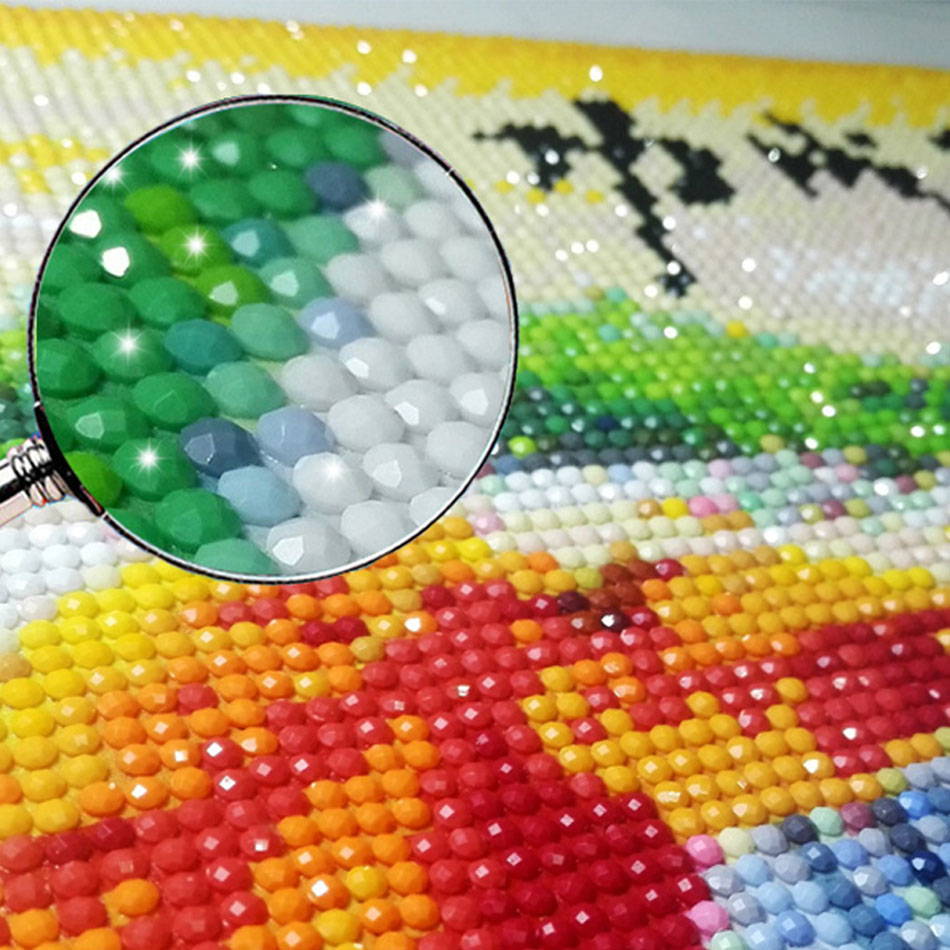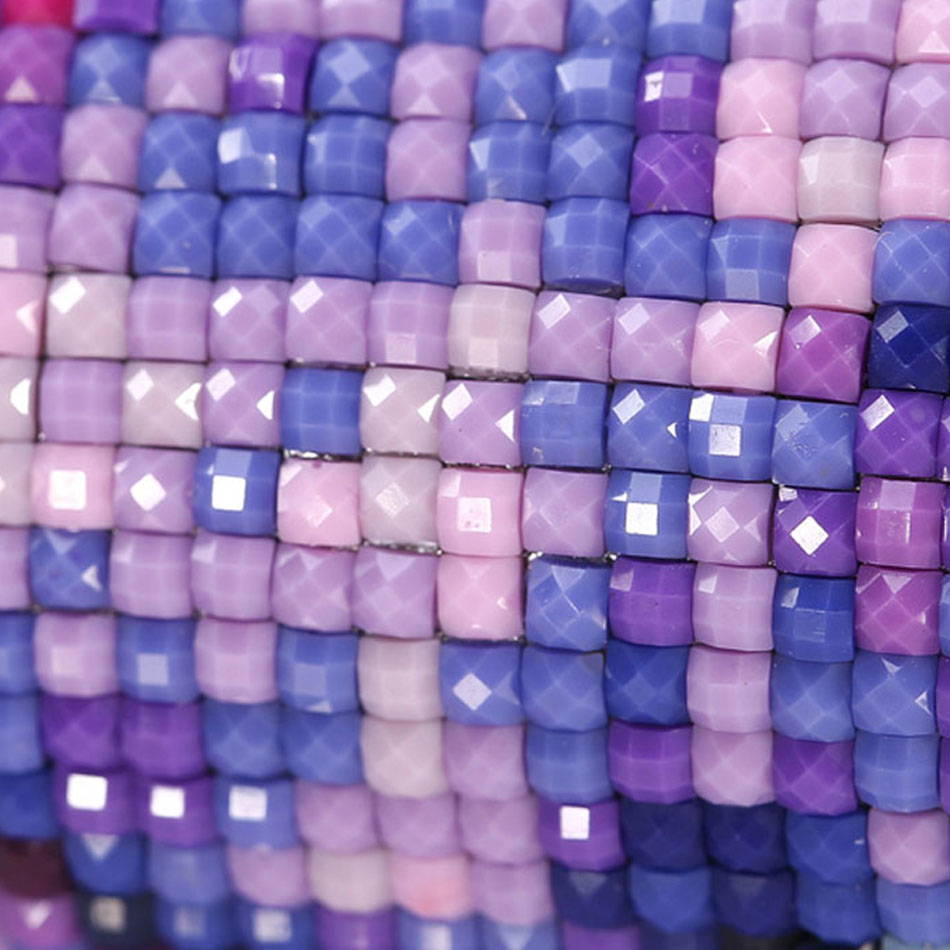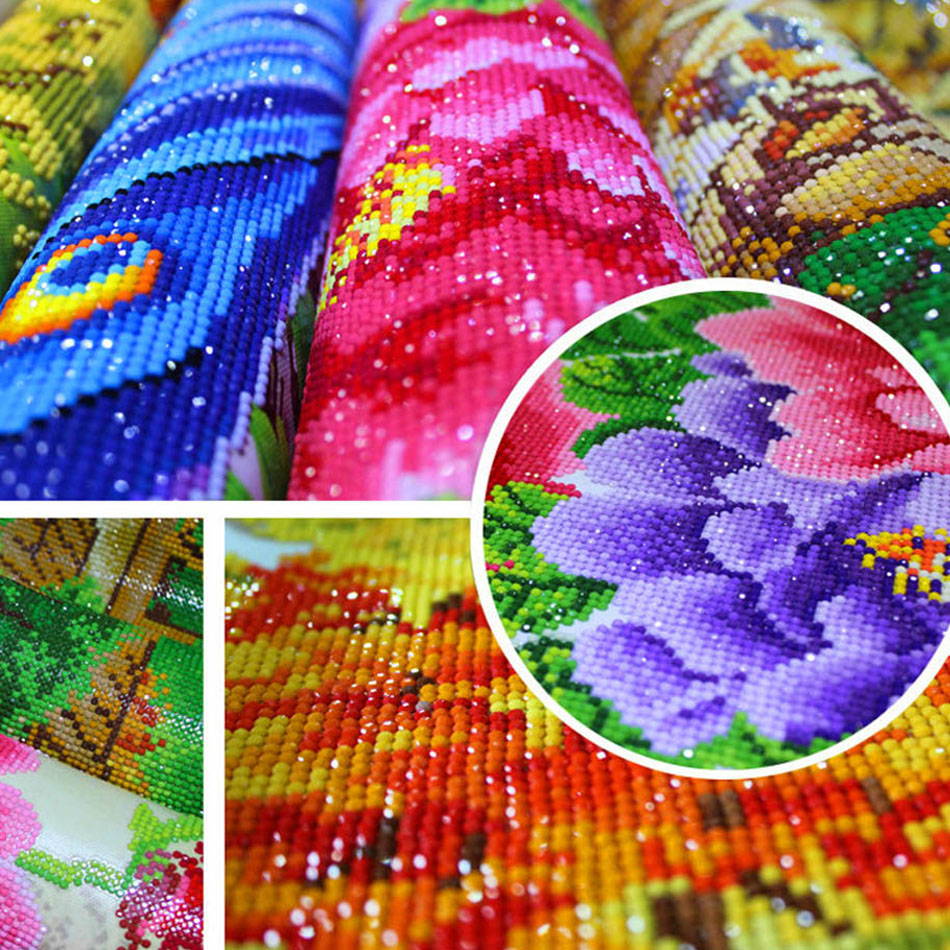 Which shape is your favorite?
Let us know in the Comments section below!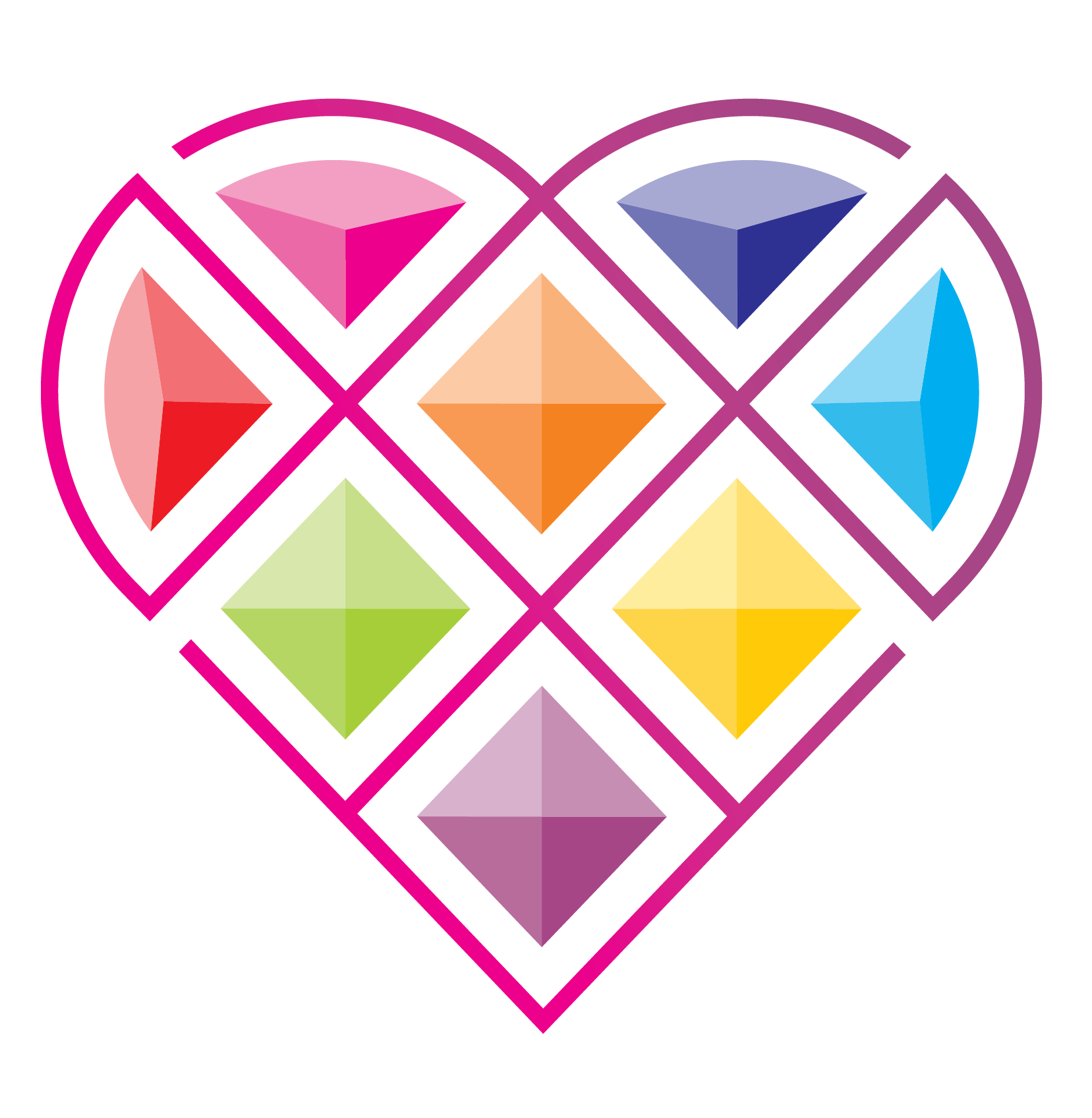 Author:
Heartful Diamonds Official
We are 100% committed to investing in the long term growth of our business and this wonderful hobby. If it's your first time buying with us and you don't find that the activity is for you, we'd be happy to offer a full refund - and we even let you keep your art.
You've got nothing to risk and everything to gain - just give it a try! Discover one of the best new hobbies of 2018 for yourself and your loved ones!