Showing 1-48 of 111 results
Christmas
Celebrate Christmas Holidays with Diamond Paintings!
Christmas-themed Full Drill Diamond Paintings Kits, Greeting Cards and Kids Designs now available.
With the Holiday Season right around the corner, celebrate in style with our gorgeous collection of Christmas-themed 5D Diamond Paintings and Christmas Cards, exclusive to Heartful Diamonds! Be festive and spread merry cheer by handing out these cards or hanging one of our Christmas diamond paintings on your wall for all to marvel and admire.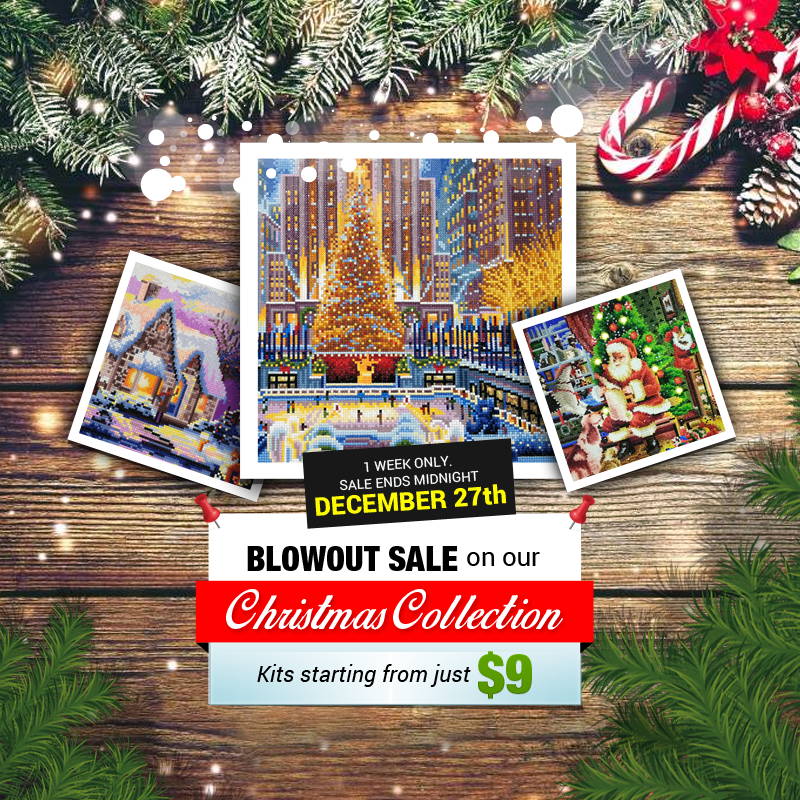 ---
Browse Christmas Diamond Painting Kits
Or if you'd like to visit the Full Catalog, please click here