What is Custom Diamond Painting?
What if you can turn your precious photos into a diamond painting?
Custom diamond painting is a service provided by diamond painting website companies that turns photos or designs into sparkling diamond paintings.
Submit a photo or a design and it will be turned into a diamond painting kit that you will absolutely can't wait to finish.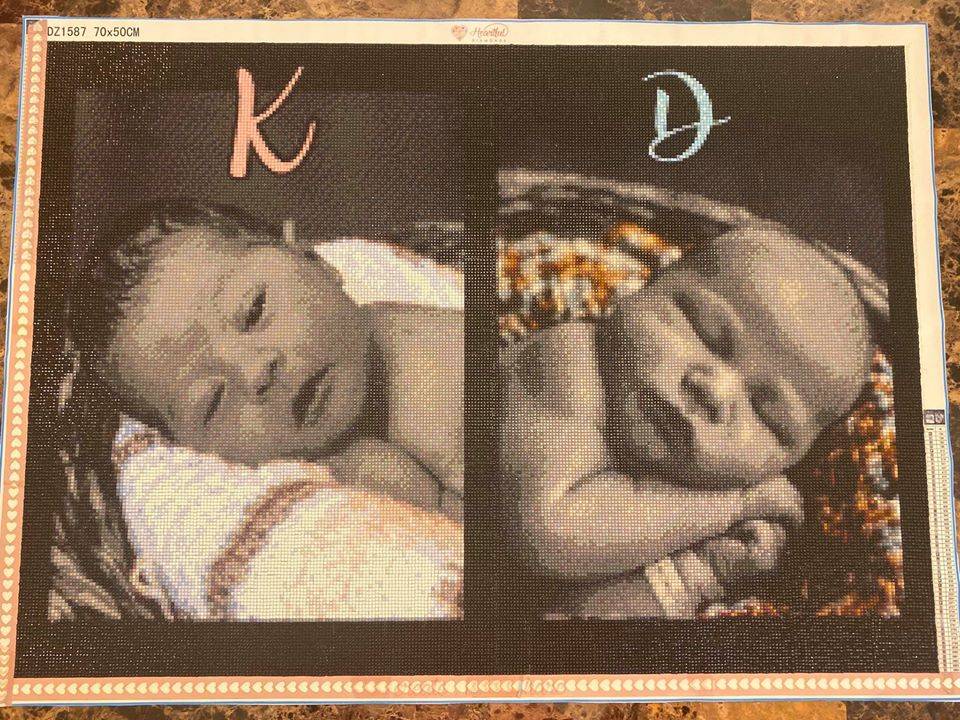 Sometimes, you can't just find the design you want from a diamond painting website's selection. So how great is it that you can turn your own photo or design into a shining and shimmering work of art.

Here are some ideas, tips and guides to get the best results when ordering a custom diamond painting.

---
Custom Diamond Painting Design Ideas
Really, your imagination is the limit. You can submit any photo or design to be converted into a diamond painting. Here are some good ideas that might interest you.
Take a photo of a loved one or a friend, turn it into a diamond painting and give it as a present!
Can't think of a PERFECT gift? Try giving someone a custom diamond painting of their photo. Imagine giving someone a diamond painting of a photo that you mutually love (and not to mention you made yourself), appreciation is GUARANTEED! Relationships will be formed and strengthened.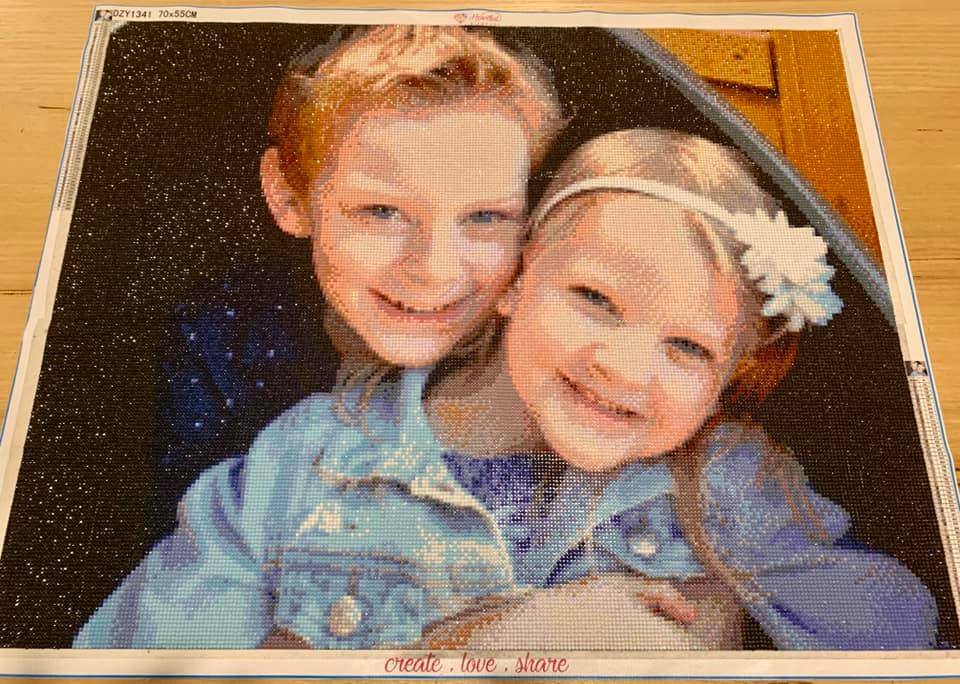 Make a diamond painting of your pet
Pet lovers will automatically have this idea. Get a good photo of your loved pet and turn it into a diamond painting.
Immortalizing your fur babies on a diamond painting will be a great way to pay tribute to how they take our stress away.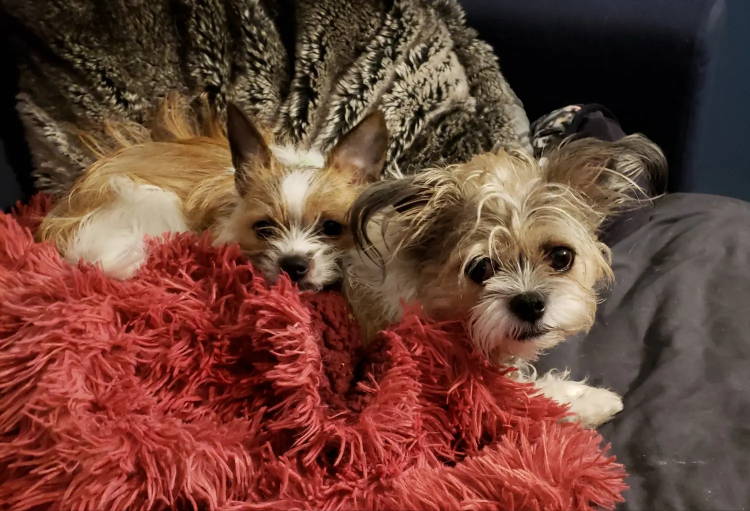 Get a design from the internet to be turned into a diamond painting
This can be a famous painting (any painting), a cartoon character, a photo of someone you admire, a photo of a place or a scenic landscape, anything really- you can really just get any photo or design from the internet.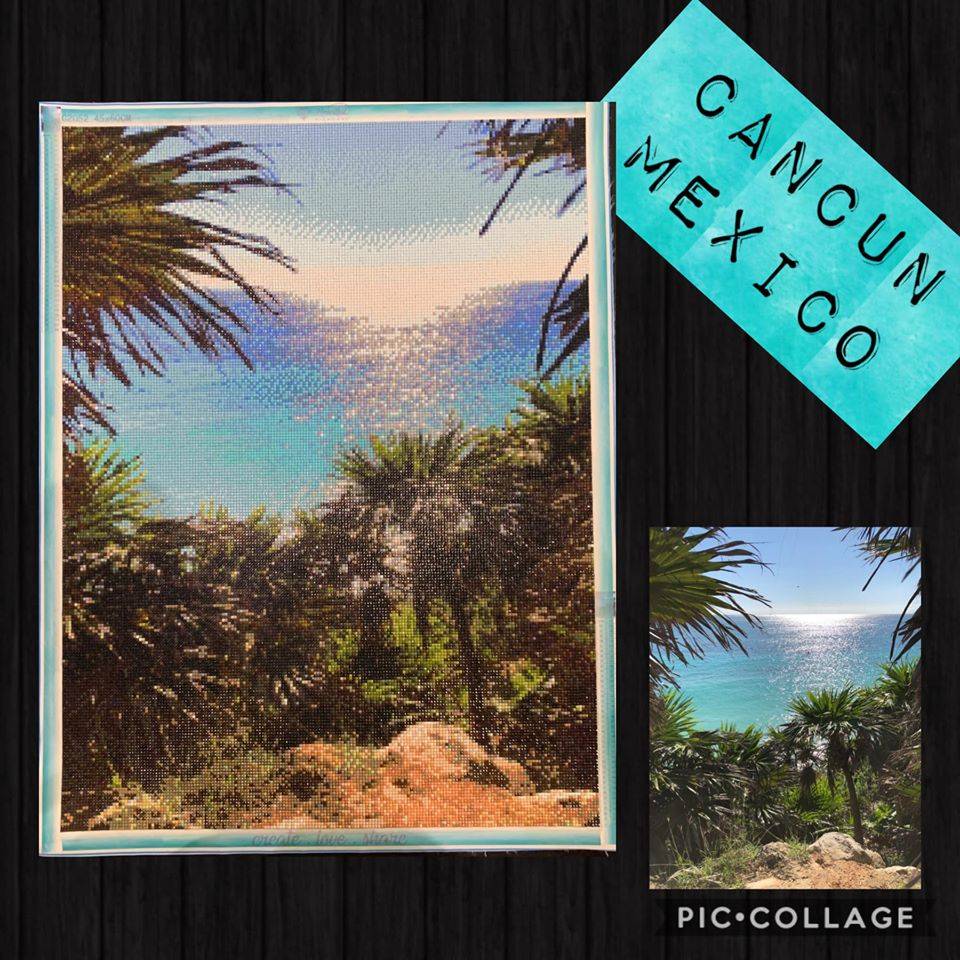 Get a still of your favorite movie scene
If you're a movie fan, get a screenshot of your favorite scene from your loved movie! Wouldn't it be awesome if Marilyn Monroe, Robert De Niro, Al Pacino or any of your favorite actors hang on your wall in their famous scenes as a diamond painting?
It would be easily a conversation started especially if your family or friends are movie lovers.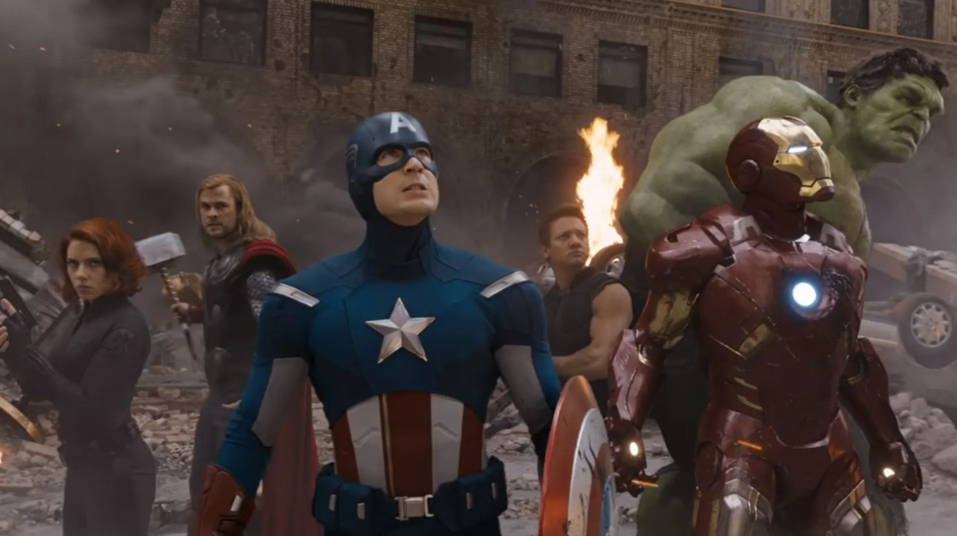 Turn your old photos into a diamond painting
Break out the family photo albums! Old family albums are a treasure trove of great photos that would be amazing to be turned into a diamond painting.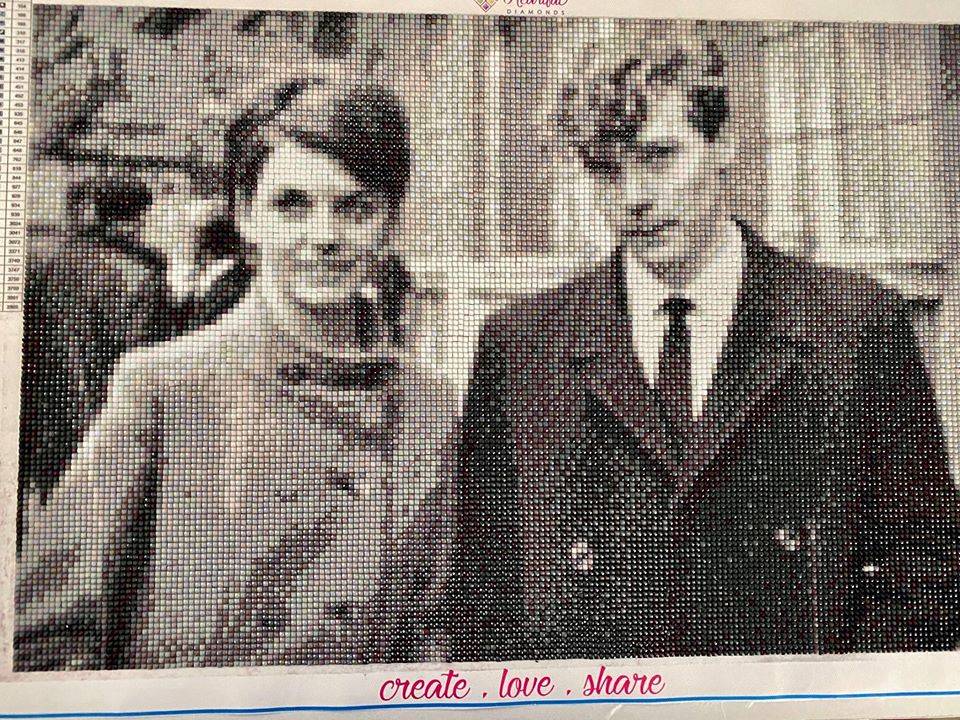 Imagine surprising your parents (or grandparents) with a custom diamond painting from their old precious photos taken back during their heydays, great idea huh? So what are you waiting for? Dig in to your family albums!
---
What You Need to Order a Custom Diamond Painting
1. Submit your photo or design - Literally any photo or design that you want to be turned into diamond painting kits.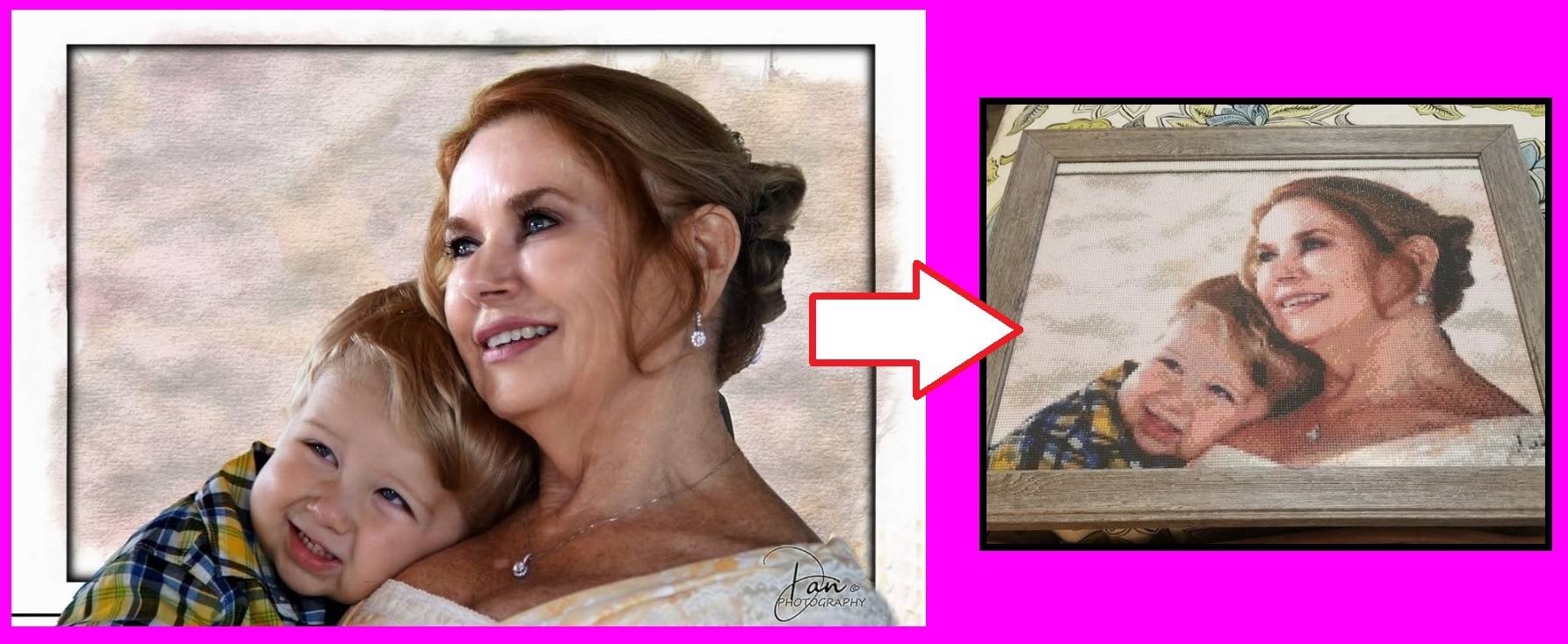 For best results, here are some tips on selecting a photo.

a) Select a photo that has clear details because low quality photos with far away faces, smudgy details, unwanted excess shadows will not turn into a diamond painting that you will be happy with.
b) The larger the photo is, the better. Larger photos will give more details especially if it has faces or details you want emphasize into a diamond painting.
c) Select a matching diamond painting canvas size based on your submitted photo's dimensions. If the selected canvas size is not appropriate to your submitted photo's dimensions, the diamond painting might be resized or cropped.

Good to know: An excellent diamond painting website will work with you on your photo and will advise you which is the best size for your picture and will help you do minor touch ups to your submitted photo or design all in the name of excellent service!
Also, if you're not sure on a photo that you really want to turn into a diamond painting, a first-rate diamond painting company will have a welcoming customer care service that has the custom diamond painting expertise and will truly take time to make sure you're absolutely happy with how your custom diamond painting turns out!
d) Lastly, choose a photo or a design that you truly love! You will be excited to finish it right away!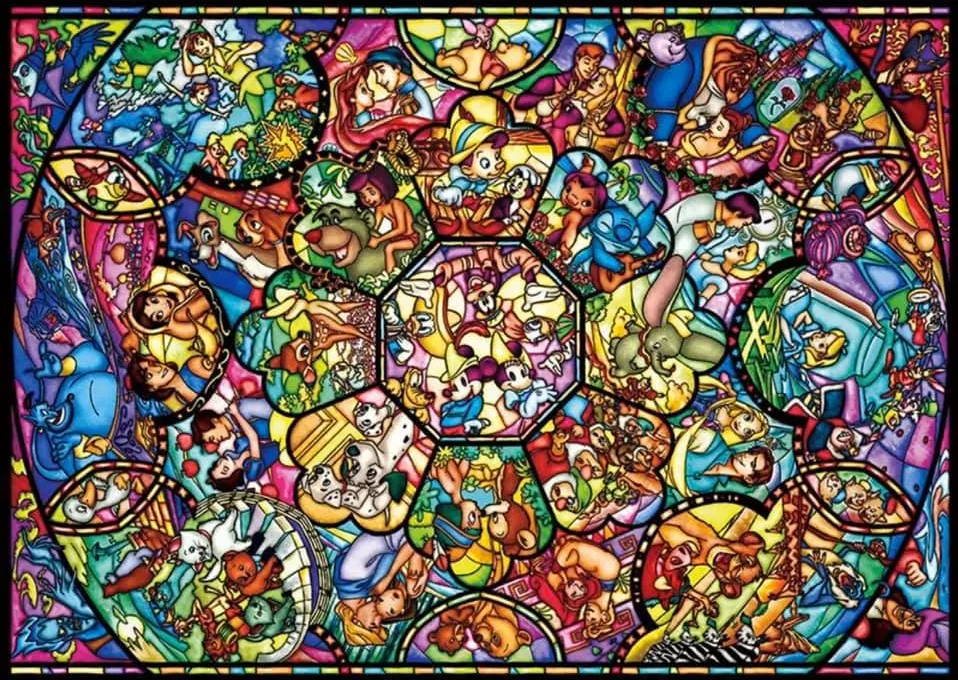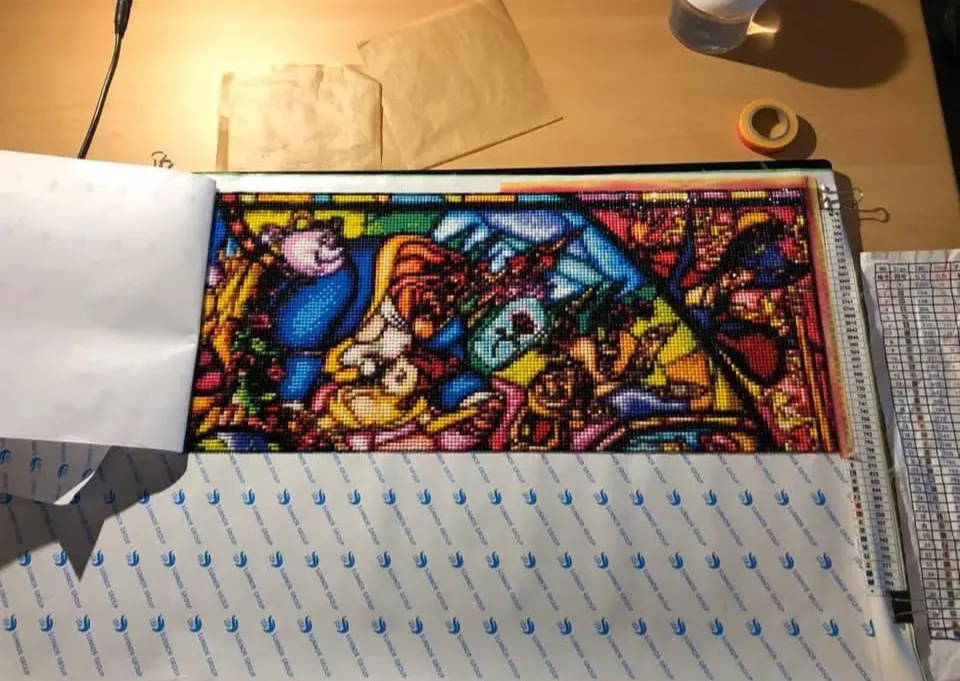 2. A diamond painting website store with custom diamond painting service - Choose a website that has a good reputation in custom diamond painting website.

Here are some of the good qualities that you should consider before ordering online from a diamond painting website store.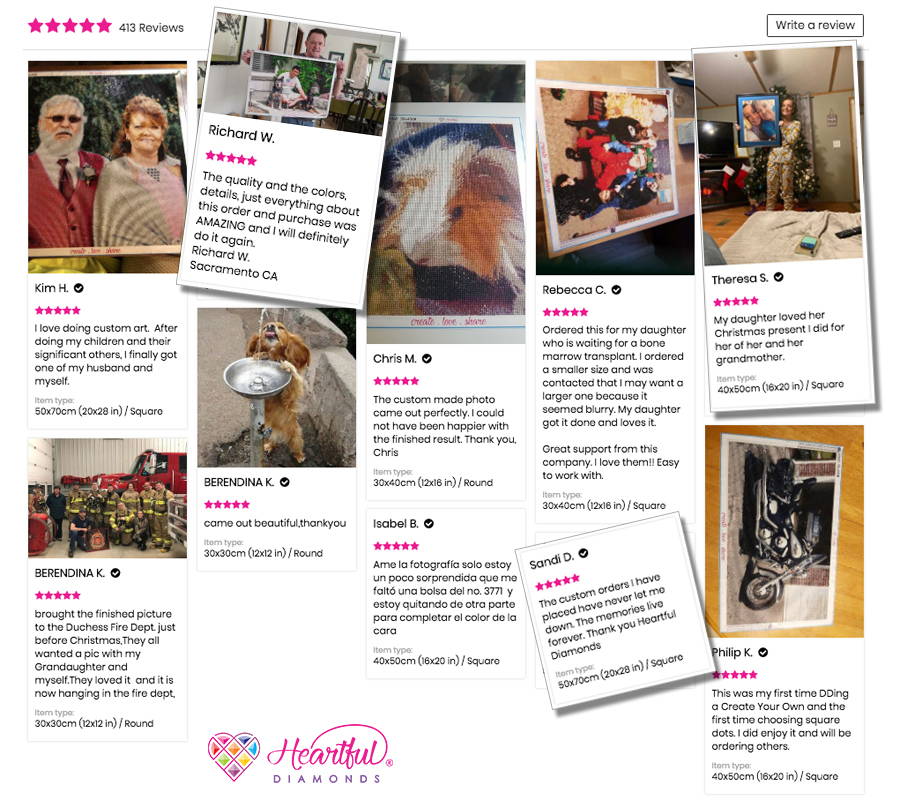 a) Excellent customer care service - The one that has excellent customer care service that will help you in submitting the right photo or design and that will guarantee you will be happy with how your custom diamond painting will turn out.
Round or square diamond painting drills, which one is better? Ask customer care which one is more suitable for your photo or design. They should give expert advice on which diamond bead shape you should use.
b) Provides free diamond painting bead replacements in case you lose some. Now, that's real customer care!
c) Read their return policy, how many days you're eligible for a refund or a replacement. Sometimes, people suddenly gets busy and won't have the time to open or finish their ordered diamond painting kit, so find an online store that understands this and will offer a lengthy period of product return or replacement at no extra cost.
d) Highest security checkout, this is very important. Order from a diamond painting online store that has industry grade SSL-encryption system with every checkout (SSL protects data in transit by encrypting it) Your credit card information should be secured and processed by the best online payment processor.

e) Fast delivery and fast returns. After ordering your custom diamond painting, you might be excited in getting it and finishing it right away. So order from an online store that has quick shipping. If you're from the USA, it would be great if you can buy from a website that has offices in the states for fast delivery.

---
What will be included in the Custom diamond painting kit?
Just like ordering a regular kit, a custom diamond painting kit order should have every basic tool that you need to help you finish.
A custom diamond painting kit should include all of the following: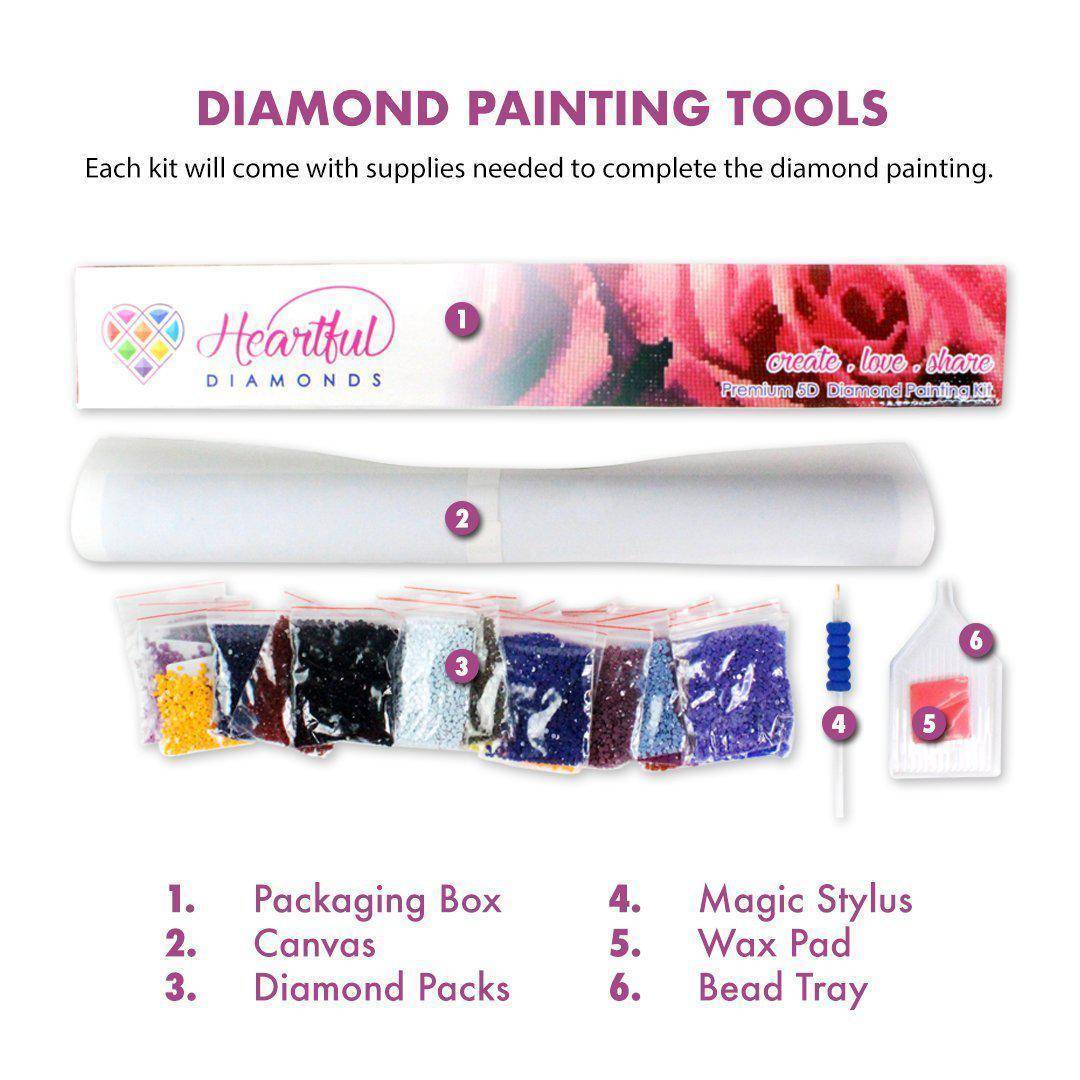 1. Packaging Box - A cute sturdy box with information on what's inside. This box will be enclosed in a much more thick horizontally shaped cardboard box to protect it from the ruggedness of shipping.
2. Textile canvas with your submitted photo or design - A very sticky textile canvas where your chosen photo or design is printed in with the pattern guide where to put the colored diamond painting beads on.

3. Diamond Painting Drills - Packets diamond painting drills(also called resins, rhinestones or beads) of different colors and shapes (round or square) to complete the design. You can choose if to have round or square diamond painting beads. You can ask for advice from the diamond painting website store which one is the best for your submitted design or photo.
4. Hollow tip stylus - this is used as a tool to pick up the diamond painting beads to be sticked into the canvas. This is used together with a glue stick.
5. Glue stick - Flat stick of glue to be used for the stylus to be sticky enough to pick up the diamond drills.
6. Bead tray - A tray with little ridges or canals used to put and line up diamond painting beads in for easy pick up.
---
Important Things to Remember When Ordering a Custom Diamond Painting
1) Choose a custom diamond painting website that has been reviewed a lot already. Real reviews will tell you what you can expect from a diamond painting website's customer care services.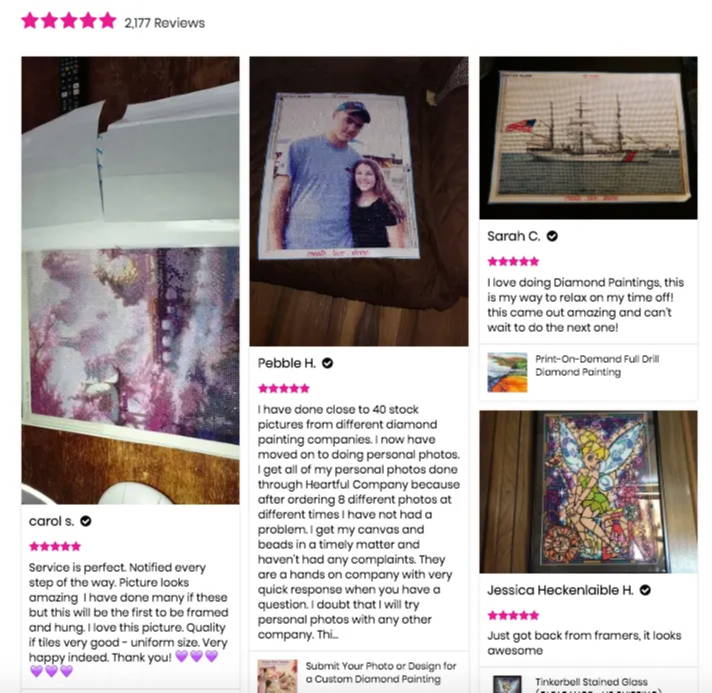 2) Choose a diamond painting website that will give more bang for your buck! Higher price does not mean better service quality. Choosing a website that has a better price is when after you've read good reviews. Think of the money that you will save to order another custom diamond painting.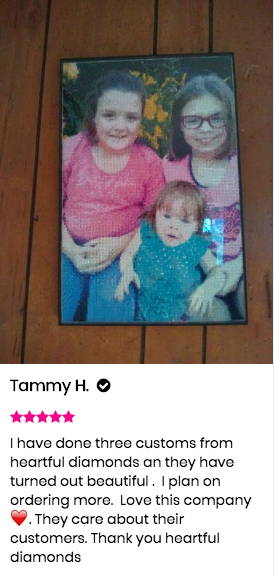 3) Choose a website that offers a full refund if you did not like how your custom diamond painting turned out (within reason of course).
4) Choose a website that gives free replacement diamonds. Spilled diamond painting beads are common and any good diamond painting website store knows it. So choose the one that is gracious enough to send extra diamond painting beads when you lose some- and be honest about it. Lol.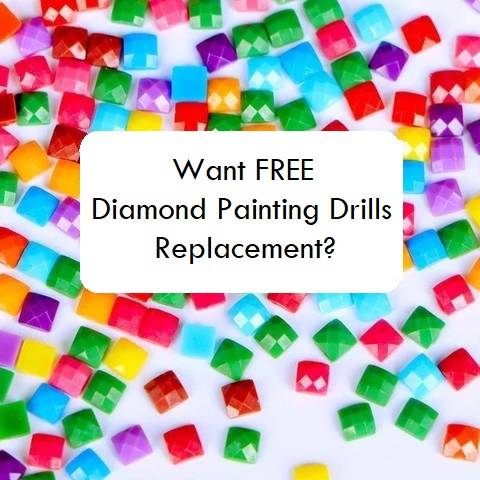 5) Choose a website that will do everything to make sure you'll be happy with how your custom diamond painting will turn out.
After submitting your photo or design, the diamond painting website store that you submitted to should be very responsive and give you feedback on your submitted photo- they will tell you what needs to be adjusted to your submitted photo or design and they will do it for you for free, once you gave permission.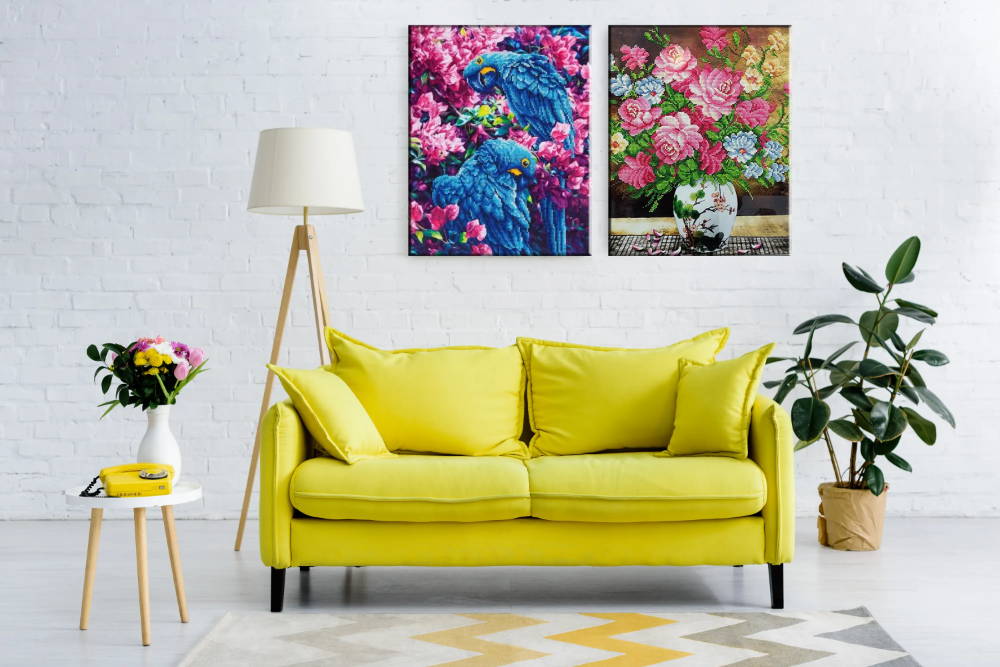 ---
Getting The Diamond Painting Designs Your Really Care About
Custom Diamond Painting is just an awesome way to fill up your walls with diamond painting designs that you are really passionate about.
So dust off your old family album, pick up a camera or go online for your next diamond painting masterpiece. Your imagination will be your limit.