So, you can't find a diamond painting design that you like?
Wouldn't it be great if you can turn a design you found or precious photos into a diamond painting canvas?
You can!
Have you heard about Custom Diamond Painting?
Did you know that you can buy a blank diamond painting canvas and make your own original design?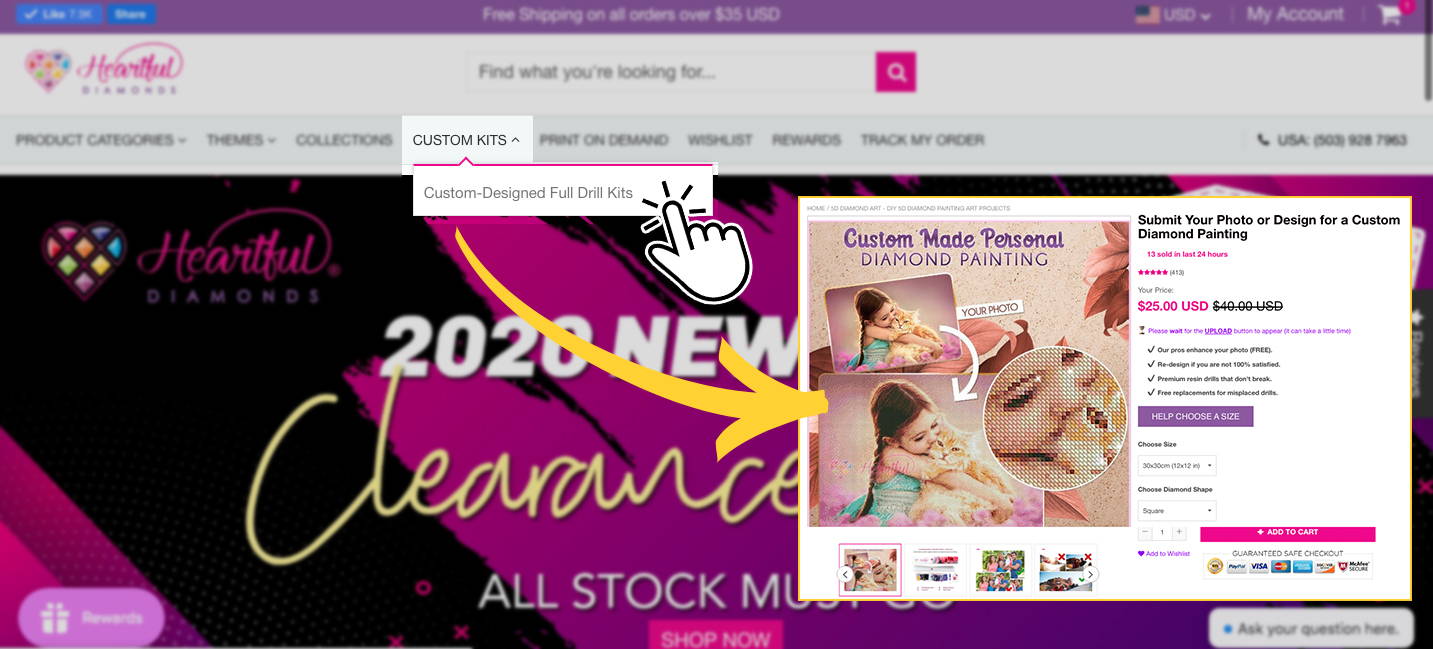 Make your own diamond painting canvas by ordering a custom diamond painting. Custom diamond painting is a service product provided by a diamond painting website stored where you submit your design or a photo to be turned into a diamond painting canvas.

But hey, don't just order a custom diamond painting from any website, choose the one that has a lot of customer reviews and see if their past customers were happy with their order so that you can be sure that you'll be happy with yours.
Read on to get helpful guides, tips and ideas on how to get more designs and how to get the best outcome when ordering a custom diamond painting.
Thousands of Diamond Painting Designs to Choose From!

Try the Print On Demand diamond painting designs finder feature!
This exclusive feature here at Heartful Diamonds finds the best images from the internet for your diamond painting design based on your searched keyword.
Literally get thousands if not millions of possible diamond painting designs! Now that's incredible and exciting!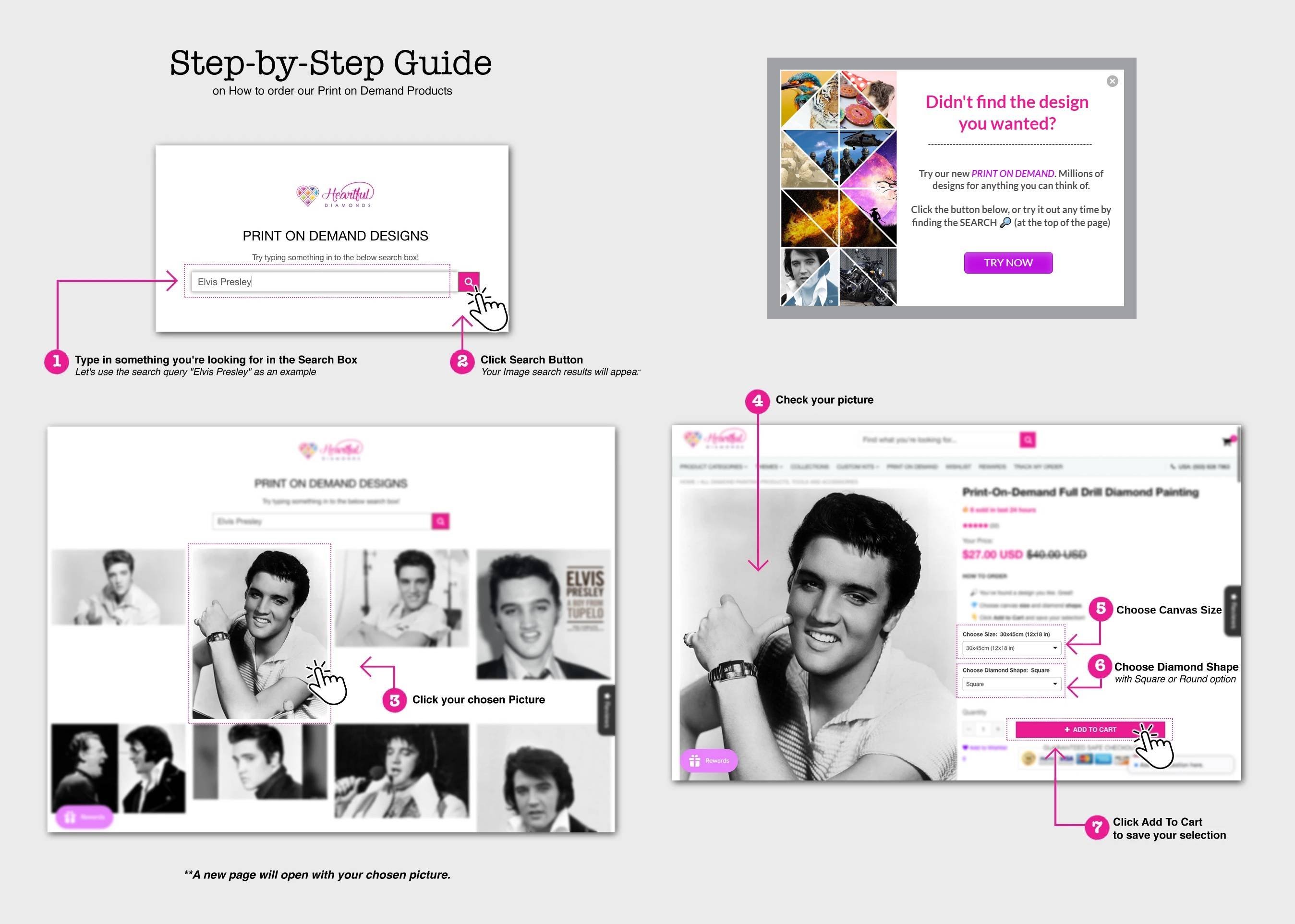 ---
Guidelines When Ordering a Custom Diamond Painting
First, you need a design or a photo that you will submit to be turned into a diamond painting canvas that will have the pattern guides of what you've submitted.

Guidelines on choosing a photo for best results:

a) Select a photo with good details. Photos with far away faces, excessive shadows, blurry details will not make a good diamond painting. Choose a photo that has a clear subject in it with good lighting.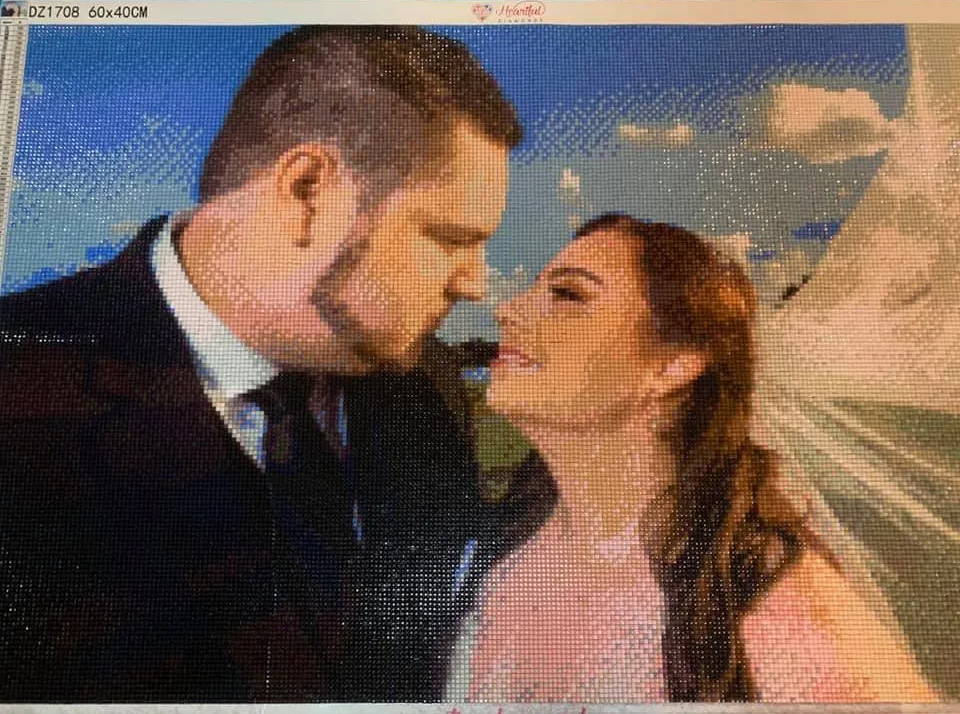 b) The larger the subject in the photo, the better. This means that the subject in the photo has clearer details. A face in a photo you want to submit should be very clear.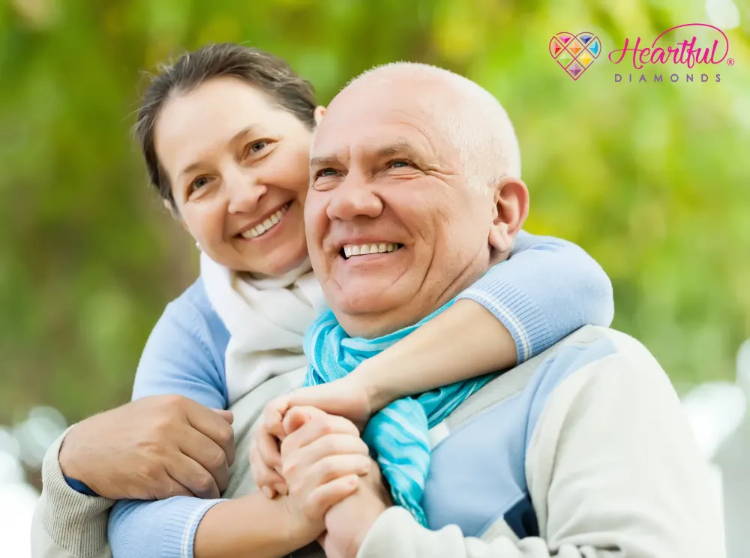 If you're planning to convert a photo with a lot of faces in it like a group or class picture, you want it converted into a large canvas size.
c) Choose a photo with the subject getting good lighting. Dark photos will probably turn out to only have black and shades of gray diamond colors.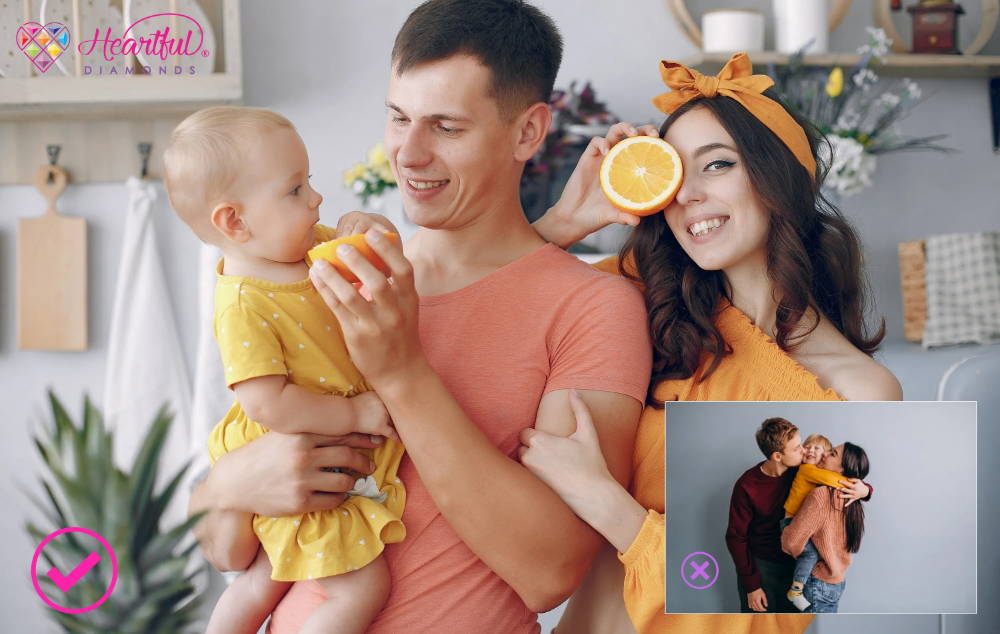 d) Photos that are overexposed will not turn out good as well, the overexposed parts edges cannot be turned into a good detail in a diamond painting. This is also true in underexposed or photos that are too dark.
e) If you're planning to submit someone's photo and give it as a gift to that person, make sure they like the photo. This might sound funny but you wouldn't want that person to not like your custom diamond painting of their photo.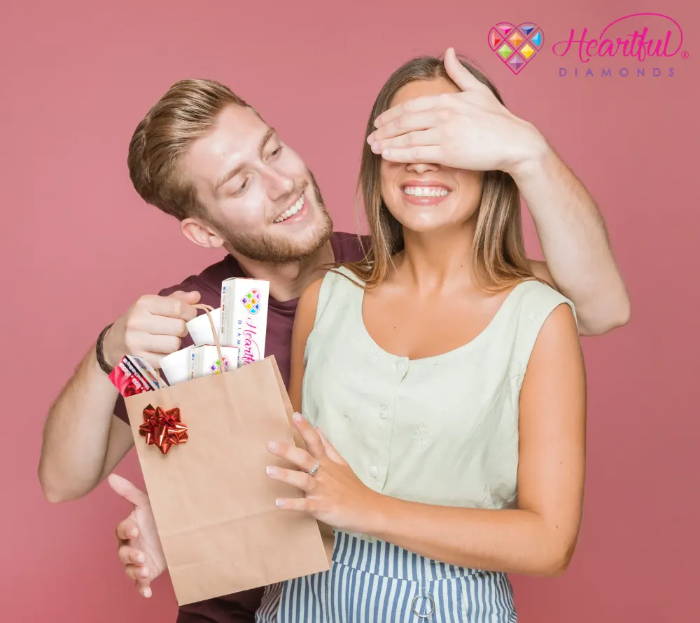 Tips on choosing a design:
1) Go online, your imagination is the limit, search for any design that you want, a picture of your favorite fairytale, cartoon or superhero character. It can be a famous painting, a cool graphic design, really anything you can imagine.

You can download the picture that you want to be turned into a custom diamond painting. If you're not that internet savvy, ask help from someone else or send a message to the diamond painting website store's customer care service to help you.
2) Here's a great idea, take stills from your favorite movie or tv series scenes! Wouldn't it be great to have memorable scenes as diamond paintings hanging on your wall? It will look so cool.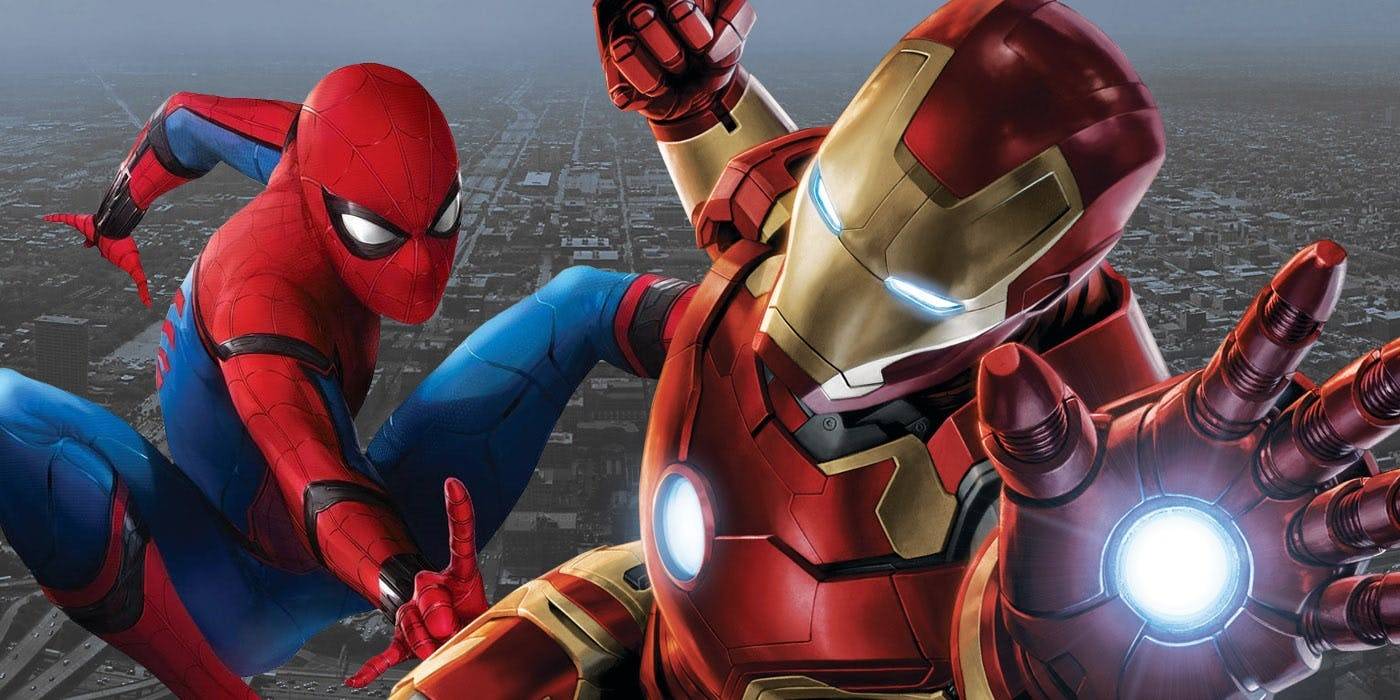 Decorate your walls with diamond paintings from movies that inspire you.
There's no doubt that you'll have a diamond painting project that you just can't wait to finish!
Hang them proudly on your wall and let it be a source of conversation!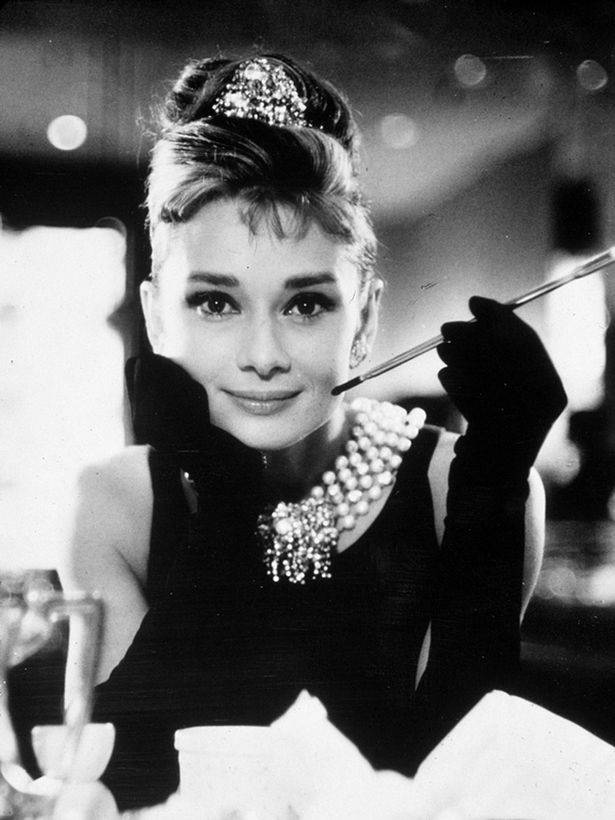 ---
3) Use your camera or smartphone
Nowadays cell phones have great cameras. You can channel your inner photographer and take artistic photos and submit them to be turned into a custom diamond painting. Take pride in having your original and one of a kind design diamond painting.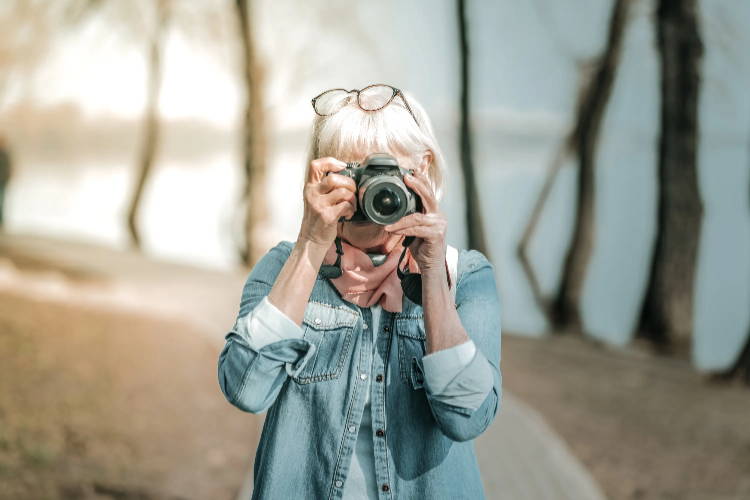 To avoid your photo or design being cropped, select the appropriate size and dimension of your canvas size. If you're not sure which size you should order, ask help from the customer care service to make sure.
---
Size Matters
When ordering a custom diamond painting, a canvas set to a larger size will have more precision to your submitted photo or design. In a larger canvas size, small details will be more defined and the overall quality of the picture will be clearer and sharper.
Depending on the picture you submitted, smaller canvas size might cause some definition problems to your custom diamond painting that you won't be happy with.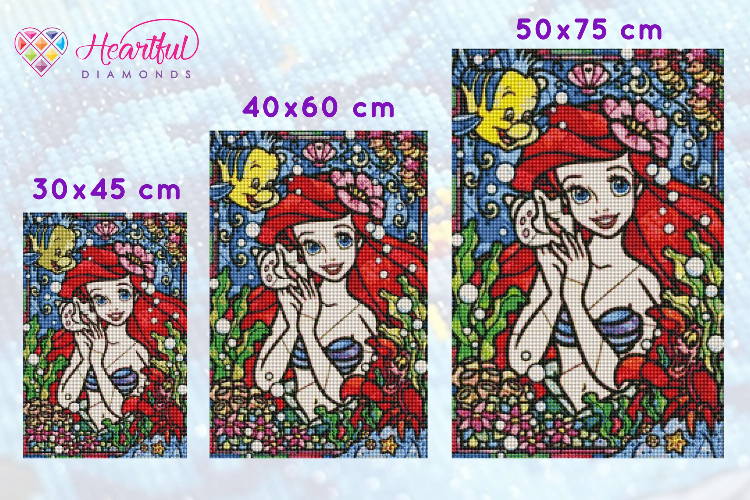 ---
Square or Round Diamonds, What is Best For a Custom Diamond Painting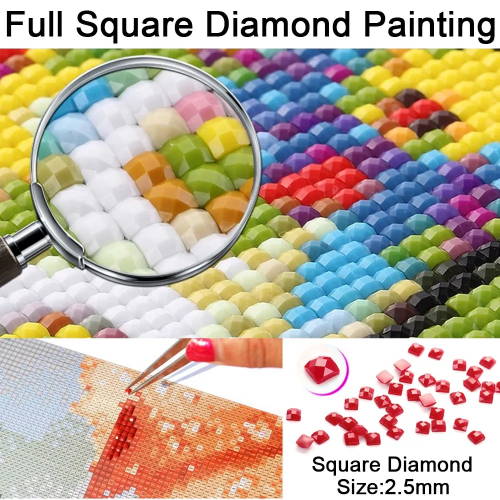 Square diamonds offer more definition of the details, especially if the custom diamond painting is from a photo. Therefore, square diamond beads/drills are recommended.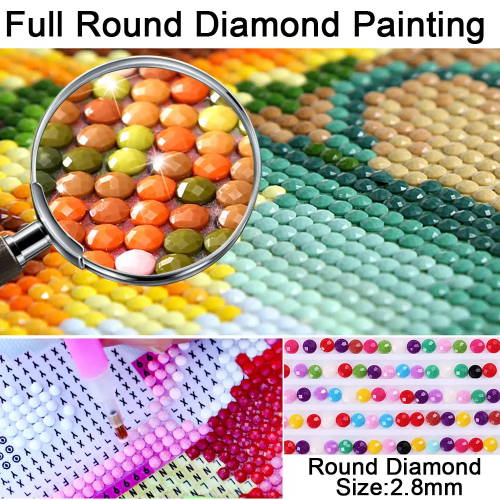 Round diamonds are easier to place and will leave tiny gaps. Round diamonds are also good for custom diamond paintings to have that old dot matrix finish you find in vintage comic books, just make sure that your subject in the picture is large and choose a large canvas size for it as well.
---
The Best Things About Custom Diamond Painting
A perfect gift
Wouldn't you love someone more if they made a diamond painting of your favorite photo? Think of the time and effort they've put in to making their portrait a work of art that sparkles.
The recipient will feel warm and fuzzy inside without a doubt. A custom diamond painting is a heartfelt keepsake that the receiver will cherish forever.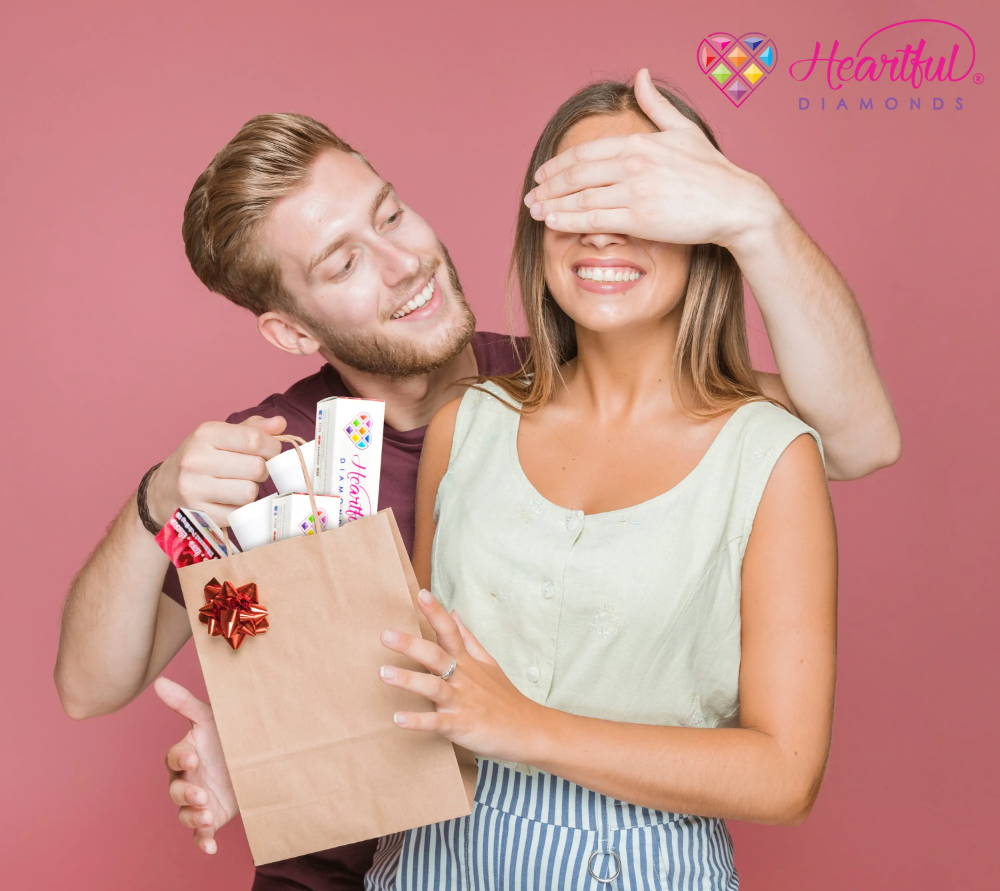 It brings precious moments more alive
Sure you can also keep them in a photo, but captured precious moments will be brought more alive in a sparkling diamond painting.
There are a lot of diamond painting hobbyists who have turned their wedding photos, baby pictures, parents pictures, family pictures into diamond paintings that they will hang to their walls for them to see everyday and remind them of the cherished memories.
Gets you excited
A lot of people mostly say that they just can't wait to finish their custom diamond painting, especially if it's a cherished photo. They are excited to finish it and show it off to their families and friends.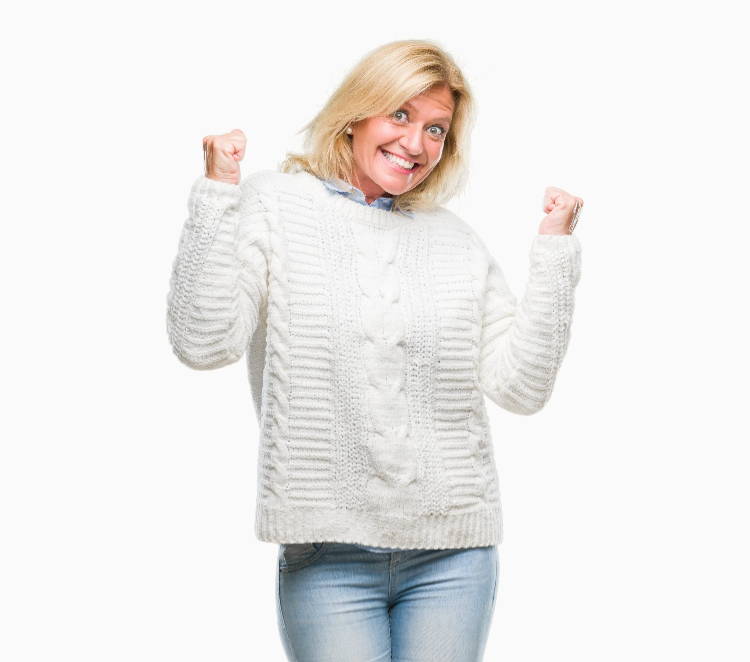 Imagine doing a custom diamond painting of your parents' pictures, you keep it a secret from them while you're excitedly completing it. Then surprise them with it, for sure there will be tears of joy.
A great focal point
Custom diamond paintings can be great focal points to any room. Decorate your walls with sparkling custom diamond paintings and let your family and friends gaze at their gorgeous brilliance.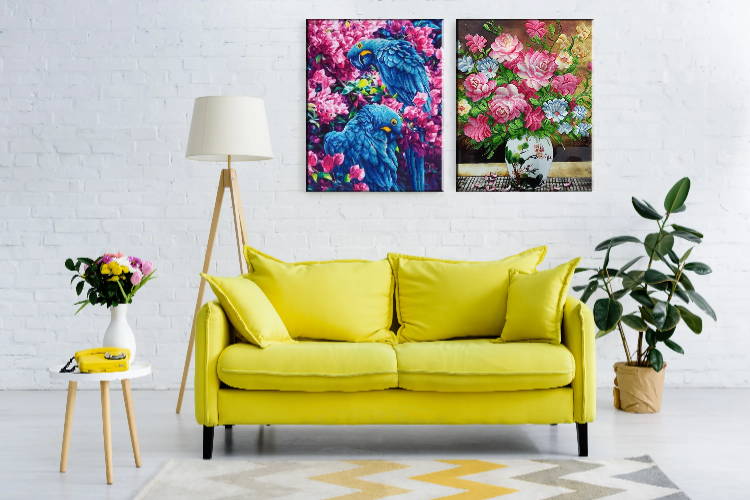 ---
When Ordering a Custom Diamond Painting, Choose the Best Website Store
There are a lot of website stores out there that are new to custom made diamond painting. So be sure to order from the best by following these helpful tips when ordering.
1) Order from a diamond painting website store that has a lot of reviews with happy customers. You can read their experience and you can also see pictures of their finished diamond painting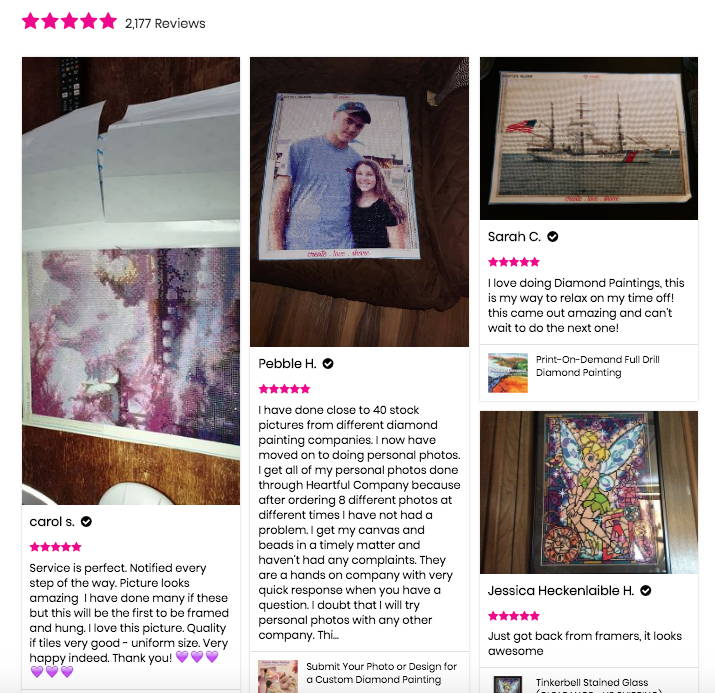 2) You should order from a website store with an outstanding customer care service. If you're someone who's not that internet savvy or if it's your first time to order, contact the diamond painting website's custom care service via email or you can call them and see if they can help you right away.
3) Free diamond beads replacement. Sometimes you might accidentally lose some diamond beads. A considerate diamond painting website store will send you free diamond replacements at your request. Just be careful not to lose them again please.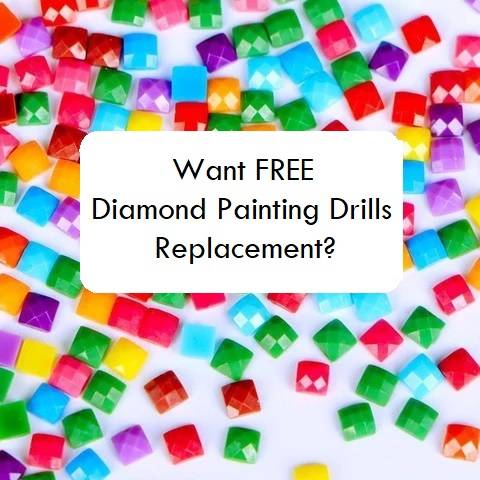 4) Order from a diamond painting website store that guarantees high quality materials. A lot of diamond painting stores sell cheap materials, especially diamond beads. Cheap diamond beads will lose its sparkle or have tiny ugly bumps hanging from the sides.
5) Love it or your money back, it's a great guarantee. A reputable diamond painting website store will give you a full refund if you reasonably do not like your custom diamond painting order.
6) Make sure your personal and credit card information is secured. Order from a diamond painting website store that guarantees safe check out (industry grade data protection by encryption) and that your personal information, especially your email will not be used by any third party.
7) Order from a diamond painting website store that really cares and has the expertise in making custom diamond painting orders. They will offer to help you with the needed adjustments like cropping, resizing and other enhancements to your photo or design free of charge.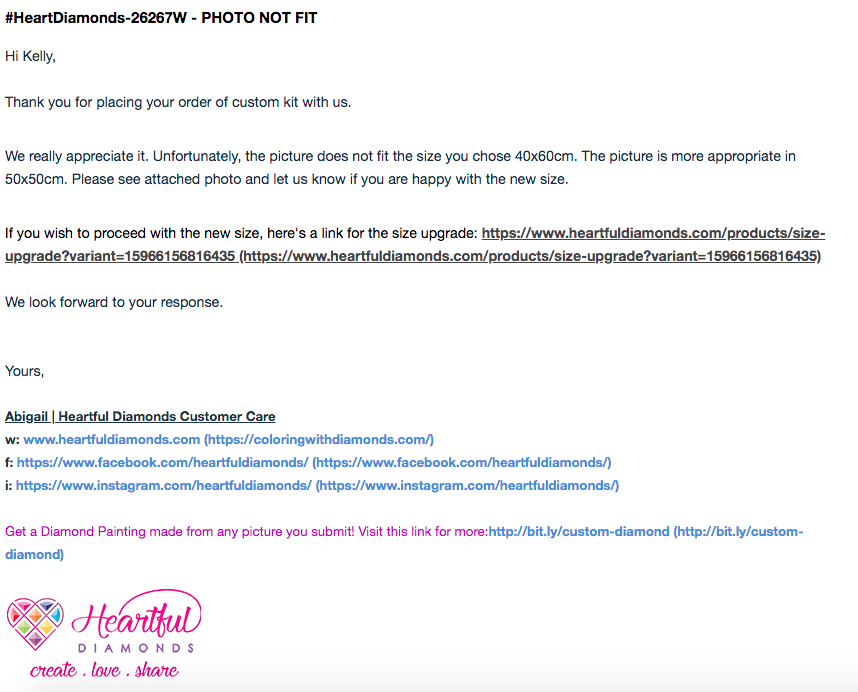 8) A great store will appreciate how precious your photos are and treat your custom diamond painting order as if it's their own. You can feel this from their customer reviews.
Any good diamond painting website store will have their customer care personnel assist you all the way and make sure you'll be happy with how your custom diamond painting turns out.
You can tell how good a diamond painting website is through its customer care service especially when ordering a custom one. They will be fast to respond and assist you in any aspects of your order and make sure your custom diamond painting will turn out perfect.
---
Diamond Paintings that Really Tells What You're All About
So all in all custom diamond paintings can really say what you're passionate about.
Go beyond to what any store's predesigned selection. Make your own diamond painting canvas and enjoy it's uniqueness and your personal connection with it.