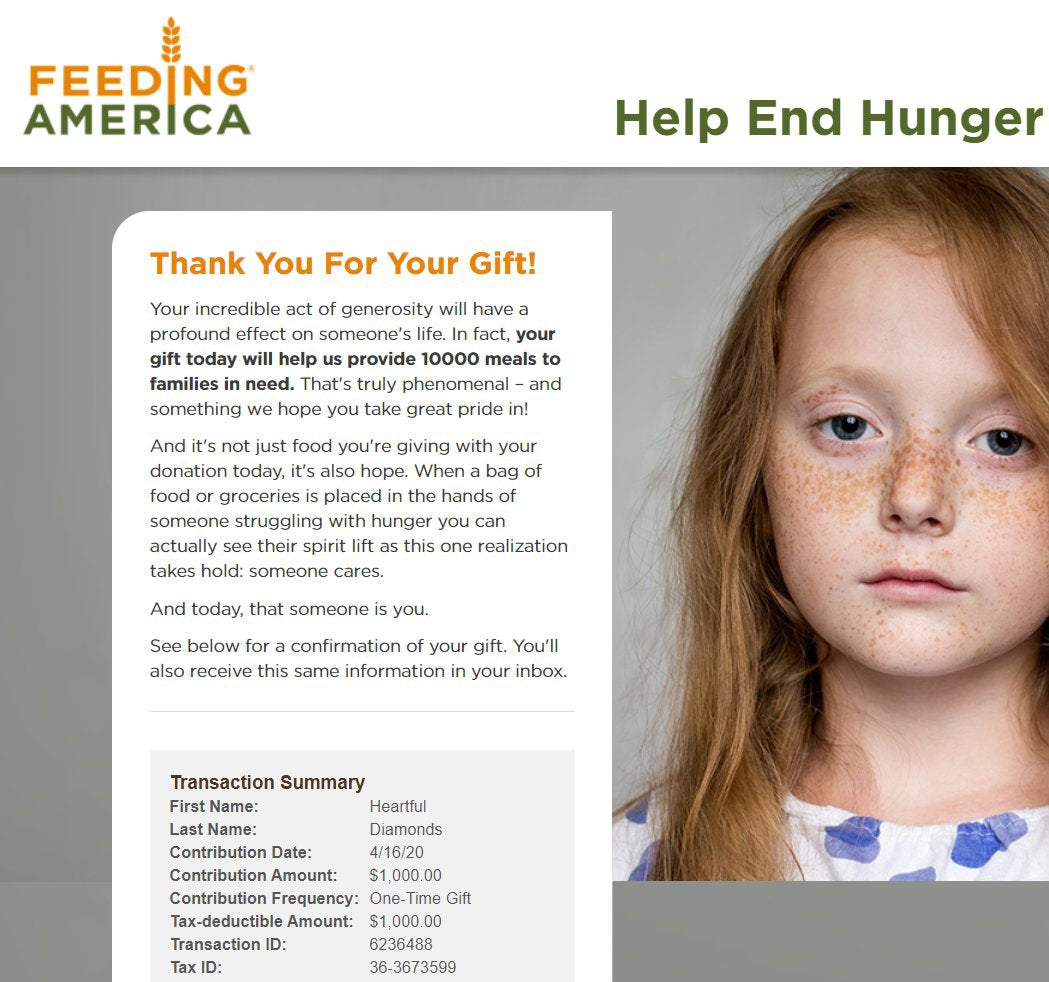 The donation drive is over (for now)
Thanks so much for all your contributions!
---
April 19 update:
The donation drive is over, and in total, we've raised $1,768.22.
If you've bought a few extra diamond paintings to contribute a little bit more, your generosity is well appreciated.
We fell just a bit short of the next major milestone. So how about this...
Heartful Diamonds will contribute the remainder to reach our $2,000 goal.
Every 1 dollar donated provides 10 meals to Americans in need of aid.
Our combined efforts have provided 20,000 meals to Americans most in need. Incredible!
---
April 16 update:
Thanks to all your combined efforts, we have raised over $1000 to donate to Feeding America. The first $1000 has been donated already.
Feeding America helps provide meals to people in need through a network of food banks especially amidst the COVID-19 crisis now.
Every 1 dollar donated provides 10 meals to Americans in need of aid.
Due to the incredible success (and all the great vibes we've been getting), we've decided to keep it going past the $1000 mark...
Heartful Diamonds will continue to donate 10% of all sales until the end of this week (Midnight Sunday EST)!
Read more below!
---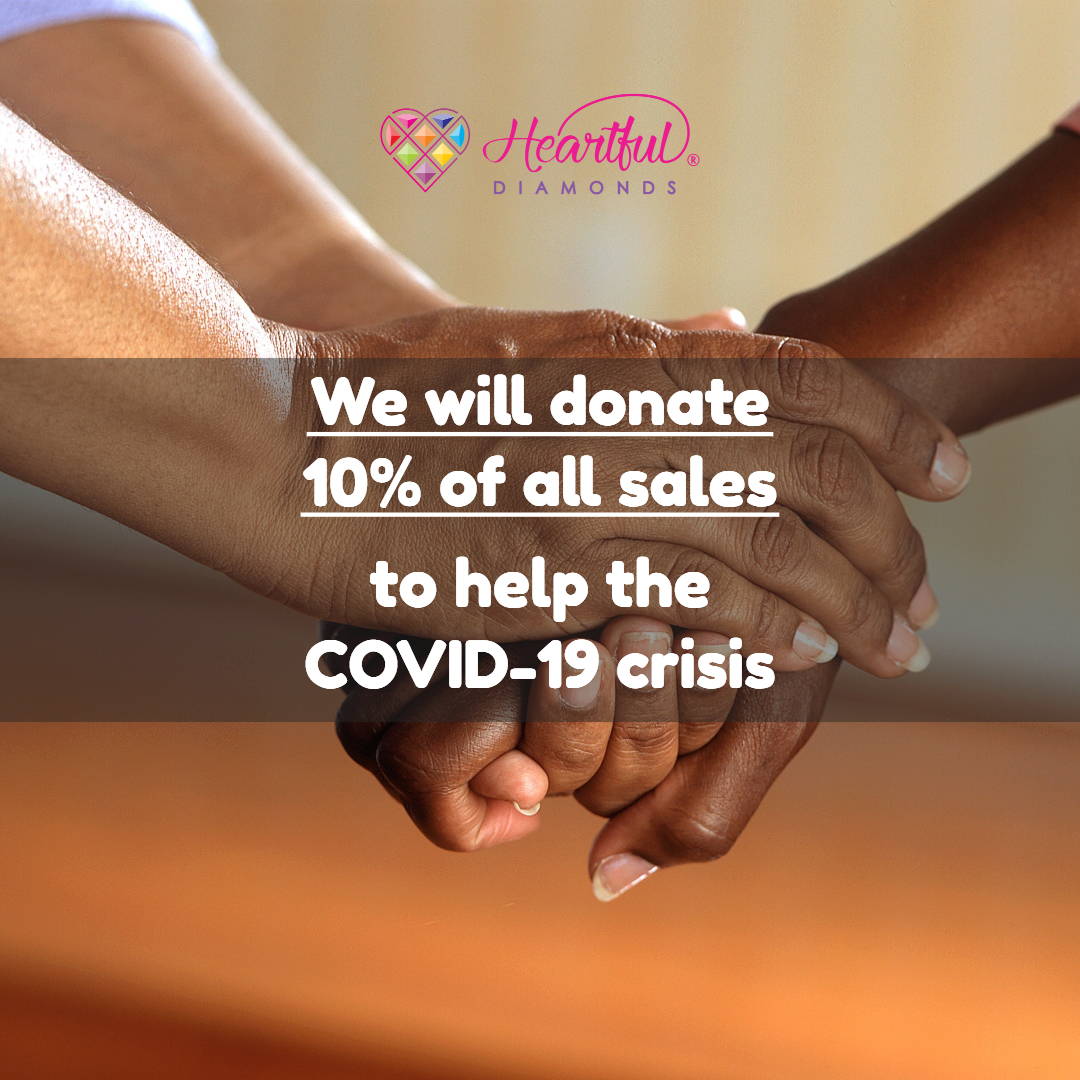 Dear valued customers and visitors,
We hope you are able to spend time safely and healthy at home with your family this Easter (maybe working on your diamond painting stash!).
America has become the country hardest hit by the COVID-19 outbreak by a significant margin. And that means a growing number of Americans will struggle to celebrate Easter in peace and safety.
---
10% of all sales will be donated to Feeding America
---
Once you have placed your order, you can check your order receipt (usually sent within 24 hours after an order is placed) - there should now be a short message declaring the exact amount you have contributed to this great charity.
Shipping fees (where applicable) will also be applied to the donation amount calculation.
The total donations will be made in a lump sum after the eligible time period expires.
We wish everyone a happy and safe Easter!
---